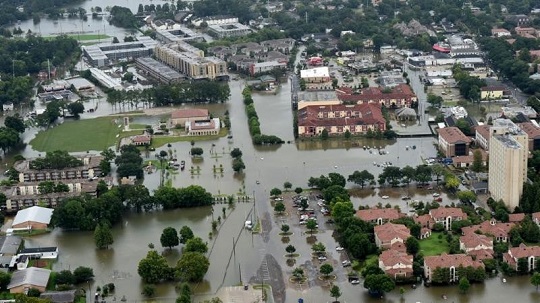 First of all, we would like to thank all of you for your calls, thoughts and prayers during this time of historic flooding in the Baton Rouge region. While so many of our Roco employees and their families have been affected, including some who have lost everything, we are very thankful to report that all are safe. Some estimates show that up to 60,000+ homes received water damage [number updated].
Fortunately, our offices and the Roco Training Center were not flooded, so all classes – including Rescue Challenge – are proceeding as planned. It is very important, however, that hotel rooms be confirmed (and re-confirmed) as quickly as possible as they will be filling rapidly with recovery workers. Should you have any issues, please call the Roco office (800-647-7626) as soon as possible.
As we continue to get back to a normal operational status, we appreciate your continued thoughts and prayers during this time as many have lost so much. And, once again, we are reminded that we get to work with the best people on earth – emergency responders. Local responders have worked tirelessly, and now volunteer to help each other with clean up. They have truly been amazing; and, as always, we are very grateful for their service!
Kay G. & the Roco Staff
P.S. Because so many have asked how they can help Roco personnel, we have created a "GoFundMe" account. If you wish to participate, please click the link shown below. Please note that all funds will be distributed to Roco personnel to assist in the recovery and rebuilding process. Thank you so much to everyone who has offered to help! https://www.gofundme.com/2kmgkwfr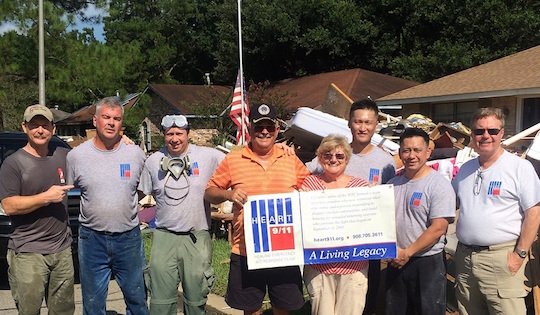 "Out of the ashes of the WTC formed a team of first responders who now volunteer their experience and expertise responding to disaster-stricken communities, and build housing for wounded returning veterans who continue the fight that began on September 11, 2001."

A very special THANKS to HEART 9/11 for assisting Roco personnel and others following historic flooding in the Baton Rouge area. This group of first responders – FDNY, NYPD, PAPD and the NYC Building Trades – bonded in the aftermath of 9/11 to honor the sacrifices of brave colleagues and family members, to utilize their experience and training in service to others and to bring a message of hope to communities affected by disaster. You can support the efforts of HEART 9/11 (Healing Emergency Aid Response Team) by visiting their website at http://heart911.org/
Top Photo Source: Patrick Dennis / The Advocate via AP