Roco Receives Platinum Safety Award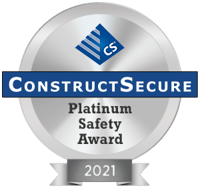 Lexington, MA: ConstructSecure, Inc., a cloud-based mobile platform that empowers clients to make smarter risk management decisions, has announced the recipients of its prestigious safety awards. Roco Rescue Inc. has received the Platinum Safety Award. This award is presented to companies that register a safety score 95% or greater in the Safety Assessment Program administered by ConstructSecure.
"Platinum status is not easily achieved. Roco Rescue Inc. has demonstrated a remarkable commitment to implementing safety management systems resulting in exceptionally low incident rates," states Garrett Burke, CEO of ConstructSecure.
(View Official Press Release: View PDF)
The Safety Assessment Program reviewed Roco Rescue's historic safety performance as well as our safety management program and systems. As an OSHA VPP Star worksite, Roco Rescue incorporates safety into everything we do.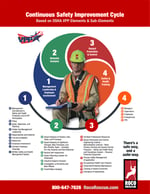 Additional Resources