Your Physical Fitness As A Rescuer: Why It Matters
In January of last year, I wrote a piece called

The Fit Rescuer & Why It's Important

, and it was one of my most widely-read articles, so I thought I would tackle the topic again this year. The information in this article applies to all rescuers; whether you're a member of an emergency response team at your plant, a paramedic or a firefighter, you can benefit from learning more about fitness.



I've taught a lot of students and worked alongside many rescue professionals over the years. Each and every one wants to do the very best for the patients or victims they serve... Clearly, learning rescue skills and practicing them is a critical part of this, but so is maintaining a reasonable level of physical fitness. In fact, a standard for rescuer physical fitness is directly addressed in

NFPA 1006, Section 4.2

. So not only do we have an obligation due to our role as rescuers, but we also owe it to ourselves to be in good shape.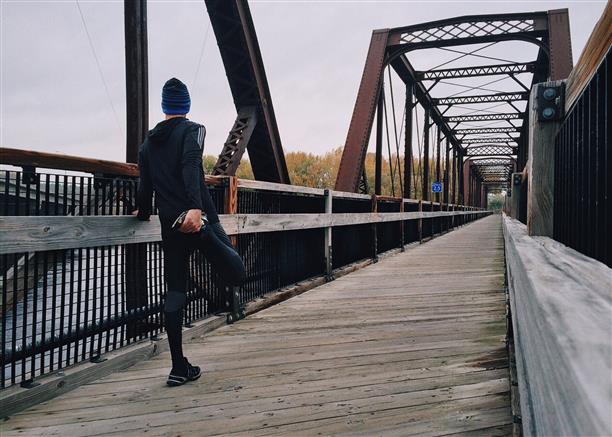 If that's not motivation enough, its January resolution time! That said, remember that this is a journey… you probably aren't going to see radical changes right away, so don't get discouraged. Take pride in every day you work toward your fitness goals, and if you fall off the horse and into a hot fudge sundae one weekend, don't despair – just get back on track and stay with it!
Why Staying in Shape is Working for Me
I will be the first to admit that I go through periods (some of them extended) where I allow myself to get a tad soft. Well, okay, maybe more than just a tad soft. And when I do, I feel certain limitations that I know hinder my ability to do right by my rescue subjects. If I am winded and drenched in sweat after climbing a few flights of stairs, that is going to ultimately count against my rescue victims. And if I need to go in "on air" and my mask is fogged from perspiration, I will need to run a constant purge just to keep my mask clear – and that may deplete our air supply prematurely.
I remember all too well how heavy my gear and tripod felt during one of my "Jabba the Hutt" periods a few years back. It was discouraging! But after a few months of working out and eating well, I remember how great it felt to grab that same tripod and sling it up onto my shoulder as if it was filled with helium.
Physical Fitness as a Matter of Life and Death
I think we can all agree that physical fitness can enhance our performance as rescuers. But there are so many other benefits to improving our individual physical fitness, for instance:
•
reduction in soft tissue injuries
like pulled muscles and ligament strains
• increased resistance to illnesses
• better mood and higher energy-level
•
reduced stress levels
• greater stamina and strength
• higher tolerance for heat and cold
• increased situational awareness and ability to formulate and understand rescue plans (this one is key!)
But there is so much more to the job performance and health benefits of working out, eating well, and staying in shape. Frankly, we can't afford NOT to make our health a priority. A
study
from the First Responder Health and Safety Lab at Skidmore College in Saratoga Springs, New York, affirmed: "Firefighters face many dangers, but the greatest risk is from underlying cardiovascular disease in combination with the physiological strain that the work places on the firefighter." And further, the American Heart Association
recently named cardiac arrest the leading cause of firefighter deaths
. There are many, many more sources just like these, and it's time we take them seriously.
It doesn't help that we are more overweight than ever before. According to the report
Addressing the Epidemic of Obesity in the United States Fire Service
, the rates of overweight and obese firefighters are higher than those of the public at large. The study claims that 88 percent of firefighters are obese compared to 73 percent of the general population. This is a huge problem since obesity contributes to health issues like diabetes, hypertension, and cardiovascular disease. While many of the stats pertain to municipal firefighters, there's no reason to believe that emergency responders in industry are not facing the same issues.
Staying in shape is about more than just being able to effortlessly lift a tripod. It's a matter of life and death. Hopefully, you are convinced that fitness is a rescuer's duty just as much as knowing what to do in a given emergency situation. So what to do? How about stop reading right here and bang out 20 push-ups? Or stand up and stretch. Worried that your co-workers will think you've lost your mind? Focus on what they'll think about you in a few months when you are crushing your fitness goals. Maybe you'll see a few more people taking periodic breaks from sitting at their computer to do push-ups or stretch! If you've chosen to do something now, you have taken the first baby-step!
There are numerous resources out there, from website articles to official publications, that provide guidance for first responders and firefighters in particular when it comes to getting – and staying – healthy. One example is the
U.S. Fire Administration's Guide to Fitness and Wellness
.
In Part II of this article, I will offer specific tips for fitness, diet, and lifestyle. But for now, I encourage you to take a look at these resources and consider how they apply to you. How can you commit to being healthier in the long term? How can you optimize your health and fitness to be the very best first responder you can be? I invite all of you – every single person reading this article – to join me in the quest to continually get healthier, fitter, and happier.
Continue to Part II,
Rescuer Physical Fitness: Making It Happen