Who is your Fall Protection MVP?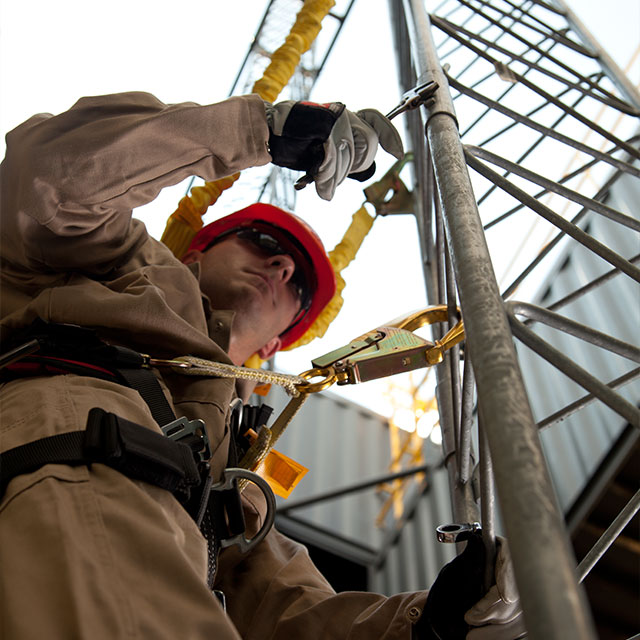 The following article was featured in the September issue of ISHN, and authored by Roco Chief Instructor Pat Furr.
Every team has their most valuable player or person, their MVP. When you consider all the personnel who make up the fall protection team at your facility, who is your MVP?

Chances are it is your Competent Person. OSHA defines a Competent Person as "One who is capable of identifying existing and predictable hazards in the surroundings or working conditions which are unsanitary, hazardous, or dangerous to employees, and who has authorization to take prompt corrective measures to eliminate them." In order to do their job and become your Fall Protection MVP, it is very important that your Competent Person be.....well, competent.
Understanding Regulations & Standards

Competence can come through formal training, work experience, self-study, or most likely a combination of all three. Areas in which the Competent Person must be well versed include a thorough understanding of legislated requirements pertaining to fall protection. A great deal of time must be spent visiting the applicable OSHA regulations that apply to the type of work activities that the Competent Person will be overseeing.

This can be rather daunting, but there are plenty of resources to help in this effort. OSHA provides clarification through the issuance of letters of interpretation, Safety and Health Information Bulletins (SHIBs) and safety posters, and several training institutions provide formal training covering OSHA regulations as part of their curricula.

In addition to understanding the OSHA legislated requirements, it is also helpful that the Competent Person use consensus standards, BKM, and certainly any company policies that strengthen the OSHA required protections. The ANSI/ASSE Z359 family of standards is a big help, especially Z359.2 titled, "Minimum Requirements for a Comprehensive Managed Fall Protection Program." This document provides recommended guidance for roles and responsibilities, training, fall hazard surveys, procedures, the hierarchy of fall protection, anchorages, inspection, maintenance and storage of fall protection equipment, rescue procedures, incident investigation, and evaluating program effectiveness.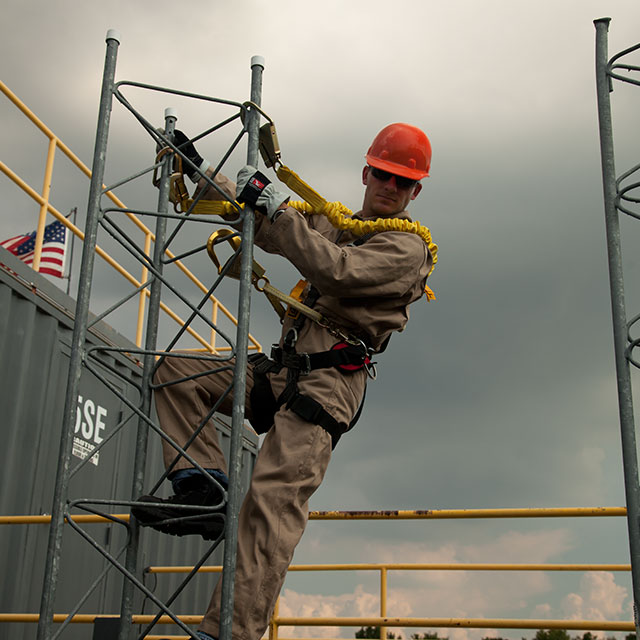 Meeting the Needs of Authorized Persons

The Competent Person is in a unique position. They must communicate to the Authorized Persons that will be employing the fall protection procedures and systems, and also to the Program Administrator. In many cases, the Competent Person may be the Program Administrator, too. In this position, the Competent Person must strive to understand the needs of Authorized Persons regarding systems and equipment that will not create an unacceptable hindrance to their job.

If the fall protection equipment is so burdensome that workers cannot do their job, or is very uncomfortable, there is a better chance they will be reluctant to use it. So one of the most important aspects of the Competent Person's education is to stay abreast of the types of fall protection equipment and systems commercially available. With the recent explosion of modern, lightweight, multi-function, easily deployed fall protection equipment and systems, the question of feasibility and overcoming reluctance on the part of the Authorized Person is becoming a concern of the past.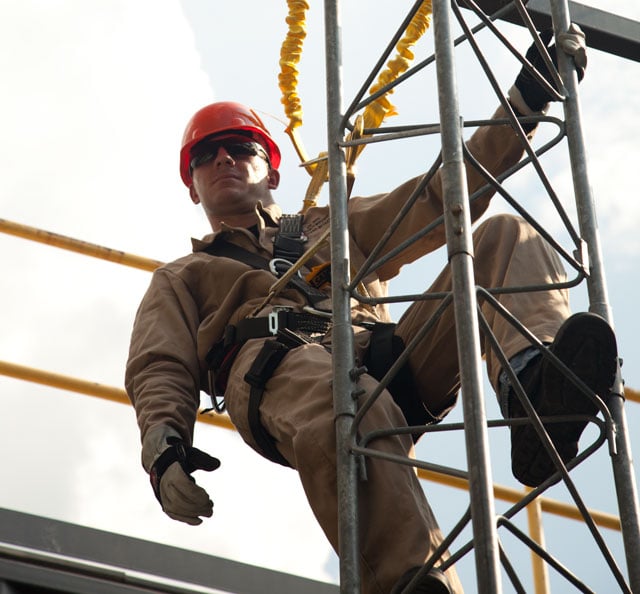 Fall Hazard Survey
The "Fall Hazard Survey" is a great tool for the Competent Person to use to identify existing and potential future fall hazards at the worksite, and to determine means to abate those hazards. This exercise is outlined in ANSI/ASSE Z359.2 and provides a systematic approach to this most valuable step. I refer to it as the fall hazard walk-about — a top-to-bottom, north-to-south, thorough physical review of all areas in which current or future work at height may be performed. The goal is to identify fall hazards by type and to identify one or more means to eliminate or control hazards while keeping the hierarchy of fall protection in mind at all times.

Once the Fall Hazard Survey is completed, it may call for the use of active fall protection equipment and systems if falls cannot be eliminated through engineering controls. In this instance, the Competent Person may have to impose limits on work activities and prescribe specific guidance on equipment and non-certified anchor point selection, and also on equipment use limitations to control swing falls and clearance requirements. Procedures put into place to eliminate or control fall hazards should be documented and included in the fall protection program.


Rescue Planning

One often overlooked duty of the Competent Person is to prepare or ensure that written rescue pre-plans are developed for any identified fall hazard that calls for the use of personnel fall arrest systems. I advocate development of a rescue from height pre-plan anytime employees are performing work at an elevated location that is accessed by means other than a stairwell or elevator. This includes platforms that may be protected by passive restraints such as standard guardrails or parapets. Always consider the possibility that a worker may be injured or become suddenly ill while at this elevated position and will need prompt rescue to get them safely to ground level.


Equipment Inspections & Incident Investigation

There are two primary types of fall protection equipment and system inspections, and the Competent Person plays a role in both types. The Competent Person is tasked with performing OSHA-mandated periodic inspections and any periodic inspections in accordance with the manufacturer's instructions for use. Pre-use inspections of fall protection equipment will be completed by the Authorized Person, but the training on these pre-use inspections and the person who ensures that these inspections are indeed completed is the Competent Person. If any equipment fails a pre-use or periodic inspection, it is immediately removed from service. In the unfortunate event that there is a fall from height incident, the Competent Person will participate in the investigation.


Role Recap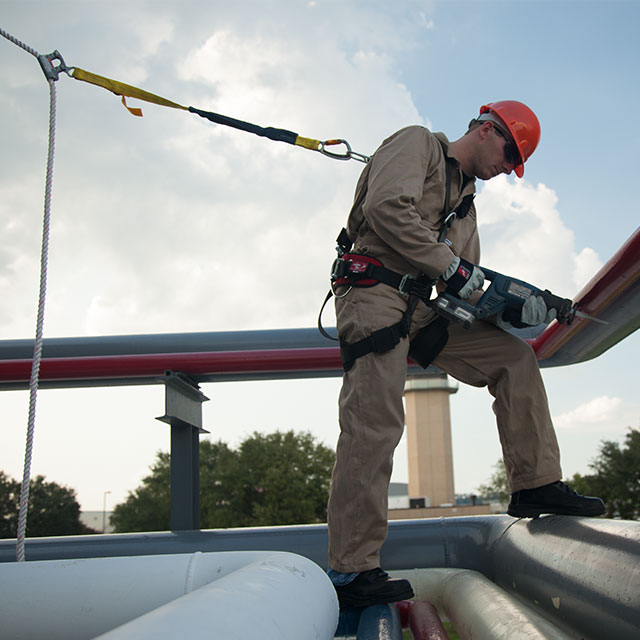 I'd like to summarize the role of the Competent Person "According to Pat" by saying they:
• Must be very knowledgeable of the OSHA fall protection regulations.


• Identify and understand all areas where work is performed at height and provide solutions adhering to the hierarchy of fall protection by completing a thorough and honest Fall Hazard Survey.


• Have a finger on the pulse of traditional and emerging technologies for fall protection equipment and systems. Provide solutions to the Authorized Persons that are comfortable, convenient, and may be safer than what is currently being used.


• Understand the capabilities and limitations of rescue systems.
I hope you have your own "Fall Protection MVP" at your work site and, if not, maybe it is time to groom one.