What does ASTM say about Rope Inspection?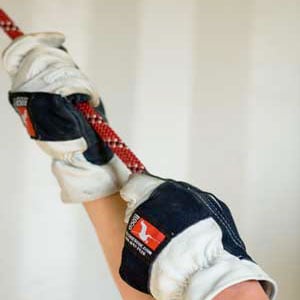 ASTM F1740 provides very comprehensive guidelines for users of rescue rope. The title "Standard Guide for Inspection of Nylon, Polyester, or Nylon/Polyester Blend, or Both Kernmantle Rope" indicates it is specifically intended to guide the user in the inspection of these rescue ropes, and is not intended to be a guide in the selection and use of rescue ropes.

However, the information included in F1740 is not to be considered the only criteria for evaluating the serviceability of rescue rope.

One of the first considerations the user needs to address is the selection of an experienced individual who is deemed qualified to perform and document the rope inspections.

While F1740 does provide excellent guidelines, the user and/or the Authority Having Jurisdiction (AHJ) may feel it necessary to augment the information in F1740 with additional training.

Fortunately, our friends at PMI Rope have produced a very comprehensive webinar on Rope Care which includes specific information on rope inspections. This 61 minute webinar is presented by Mr. Steve Hudson, president of PMI Rope. Steve has an unsurpassed background and knowledge base regarding the manufacture and use of rescue rope and his presentation should more than satisfy your need to augment F1740.

Click here for a link to PMI's webinars. Use the scroll down on the left and select the 3/2/10 presentation titled "Rope Care." The information that addresses rope inspection begins at the 24:30 time mark of the presentation.

RocoRescue.com offers PMI rescue rope for rescue professionals. Please contact Roco at 800-647-7626 if you have any further questions.