Trench Rescue…A thinking game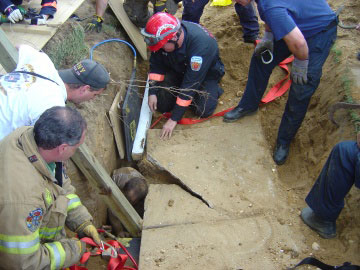 Roco Chief Instructor Randy Miller explains that trench collapse injuries and/or death is way too common in civil construction, and industrial maintenance projects. The sluggish economy entices organizations to cut corners, after all – time is money. This trend also extends to the homeowner and weekend warrior. Rather than hiring a certified/trained "trench" professional , do-it- yourself or do-it-with-the-resources on-hand seems the more practical. This breeds disaster.

Miller explains, "REMEMBER: It's not IF it's going to collapse again, but WHEN it's going to collapse again."

Watch this new video on the importance of Trench Rescue Training, where Miller describes hazards of trench work, and offers 5 tips for safer trench rescue practices.


Five helpful tips for Trench rescue: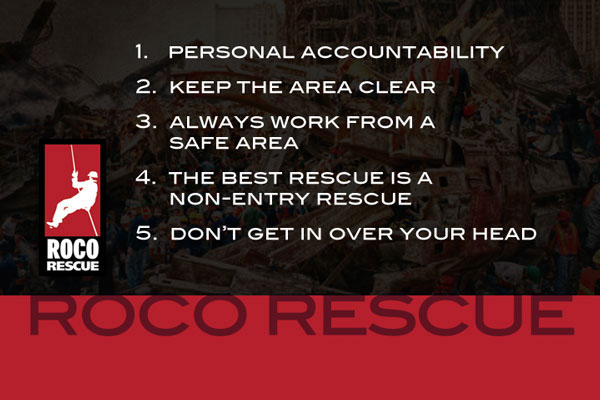 1. Personal accountability – Know where all your rescuers are at all times.

2. Keep the area clear – Often the first reaction in a trench collapse is to look, which adds more weight on the sides of the trench, increasing the likelihood of collapse.

3. Work from a safe area – Spread out the weight around the trench (e.g. laying wood down around the trench before stepping near or around it).

4. The best trench rescue is a "non-entry" rescue – If possible, get the trapped victim to begin digging himself out by giving him the right tools, right away. This gives the victim something to focus on while first responders develop an action plan.

5. Don't get in over your head – If you are not trained, wait. Don't create more victims.

Miller urges all first responders (EMS, fire department, police department, and industrial rescue teams) to receive at minimum an Awareness level of training in Trench Rescue. First line supervisors are encouraged to advance to the Technician level training.

Roco offers a 20-hour Trench Rescue Technician training course.