OPPD Employees Go to Great Heights to Train for Rescues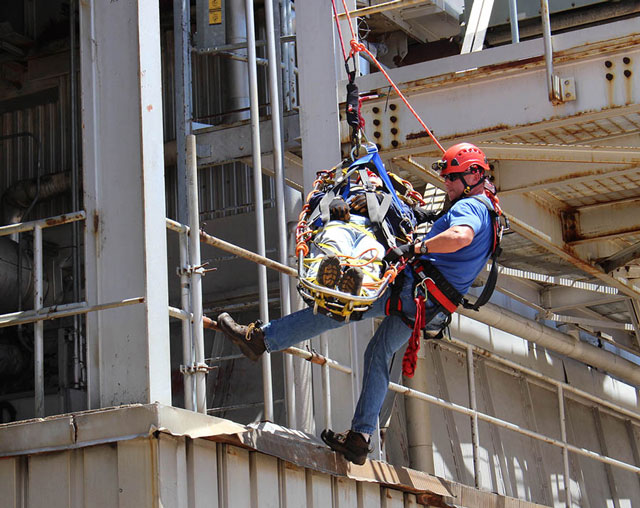 OPPD (Omaha Public Power District) rescue team members were put to the test by the elements and Roco instructors during a recent rescue class at their facility. During the week-long class, they experienced high temperatures and rain - all while working at varying heights! However, it provided to be a great learning opportunity for the team. "The training as a whole was excellent, top-notch." quoted Jeremy Kellner, a senior I/C technician at NOS and leader of the rope rescue team.

Here's a story about the training that appeared on the company's website. Roco instructors for the class were Troy Gardner, Robert Kauer, and Dominic Velasquez.
It's been our pleasure to work with OPPD for the past ten years.
To read the full story click here.