Suggested Operating Guidelines for Training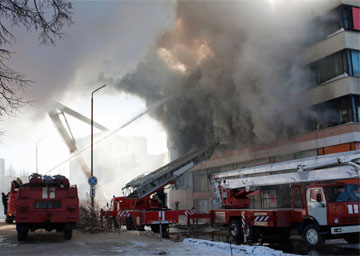 Suggested Operating Guidelines (SOG) - written directives that establish a standard course of action on how a department intends to operate.

Most departments have SOGs for different rescue scenarios, but often overlook the importance of establishing procedures for safe training. A look at the stats reveals that while 10% of firefighter deaths occur in the line of duty, more than 7,000 injuries occur each year during training!

SOGs for safe training operations should be developed by the Authority Having Jurisdiction (AHJ). Each department has different needs, and the type of training can vary tremendously. Even interdepartmental training varies. Start by defining the who, what, where and when for your organization. Simple, but effective in establishing a comprehensive plan for safe training.
Who...

a. The Instructor
Who is allowed to conduct training? What qualifications do they need prior to conducting training? What training have they completed to make them a subject matter expert o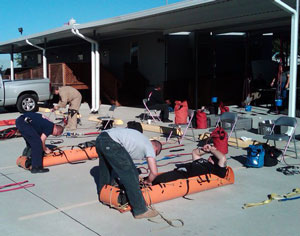 n what they are about to teach? Have they been trained to identify the potential hazards involved in the training and emergency procedures? Do they have the knowledge to identify the proper and needed equipment to do the training? Have they been trained to identify safe areas to conduct the training?

b. The Student
Who is allowed to participate in the training? (i.e., department members only, full duty only, physical requirements, prerequisites, etc.)


What
...
What type of training is to be allowed, and to what extent or level of training? What will be allowed as "in-service" training vs. what is allowed at the academy only? An example of in-service training might be "patient packaging and reviewing M/A systems," while life-loading lines may be academy only – or only conducted when a designated instructor is present. What hazards are associated with the training and what precautions need to be taken? What laws and regulations are applicable to the training?
Where
...
Where will the training be conducted? Classroom, apparatus floor, roof of firehouse, other field locations, training prop only? It is important that designated, approved, and pre-identified areas be established in order to conduct safe and effective training.
When...
When will the training be conducted? What about refresher training? How often and when will training schedule cover all shifts and all personnel? Is weather a factor when scheduling? Off-duty training or not?
Next Steps - Organizing the Training Program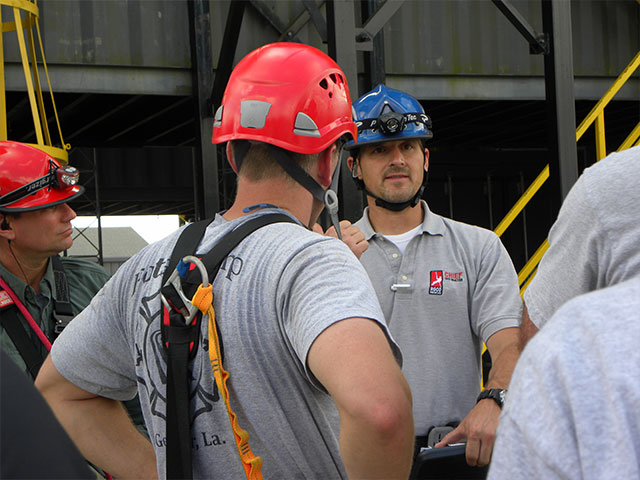 Lesson plans, outlines, and a system to qualify those who will be giving the instruction should be mandatory, especially when it comes to technical rescue training. Fire departments have a tendency to fall back on having the "experienced" guy train the "new" guy. Or, the line officer may be responsible for teaching a technique he is not totally familiar with. This works until somebody gets hurt. We all know that criminal and civil litigation issues can bury a department and its command staff.
Appoint a "Training Chief/Officer," who can identify the department's specific training needs, put a plan in place and keep the team on the training track. Identify risks, write solid lesson plans and operating guidelines, and create a solid schedule for training. Detailed outlines should be established for each skill/technique that is taught, and should be accessible to trainers, and trainees.
Send designated training officers to technical rescue courses that meet and issue certification to NFPA 1006. Note that most (if not all) rescue equipment comes with a warning from the manufacturer stating that "the enclosed literature on the use and care of this equipment is no substitute to receiving proper training." Enough said.
Conducting safe rescue training procedures should be included in any good SOG. Establishing definite training protocols is the first step to avoiding injury or worse.
West Valley Fire's website has many sample Standard Operating Guidelines for download. Congrats to that department for putting their ideas out there, and sharing the info with the rest of us.