Roco Rescue Receives OSHA VPP Star Worksite Reapproval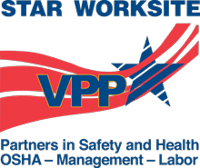 We are proud to announce that once again Roco has been reapproved as an OSHA VPP Star Worksite organization. VPP Star is the highest level of recognition awarded by OSHA. VPP participants serve as models for other employers, workers, and unions by operating excellent safety and health management programs. Roco has been a VPP Star worksite since 2013 and is excited to continue this tradition of raising the bar on its journey of maintaining an excellent safety and health program.
To earn this distinction, we implemented a comprehensive safety program and underwent a rigorous onsite evaluation by a team of OSHA safety and health experts. The "Star" designation is reserved for companies that "demonstrate exemplary achievement in the prevention and control of occupational safety and health hazards, as well as the development, implementation and continuous improvement of safety and health management systems."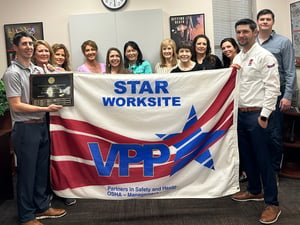 To our knowledge, we are the only rescue training, services and equipment company to achieve the VPP Star designation. The process of earning and renewing our VPP Star is an important way for us to get external feedback and confirm that we are "walking the walk" as an organization.
Roco's Total Recordable Incident Rate (TRIR) and Days Away Restricted or Transferred (DART) were 100% below the national average for our industry. Having maintained our status as a VPP Star Worksite for another year has once again validated that we are living up to the highest standards of OSHA's Voluntary Protection Program. This achievement would not be possible without a dedicated commitment to safety by all Roco employees.
Additional Resources