RTC Expands to Meet Rescuer Needs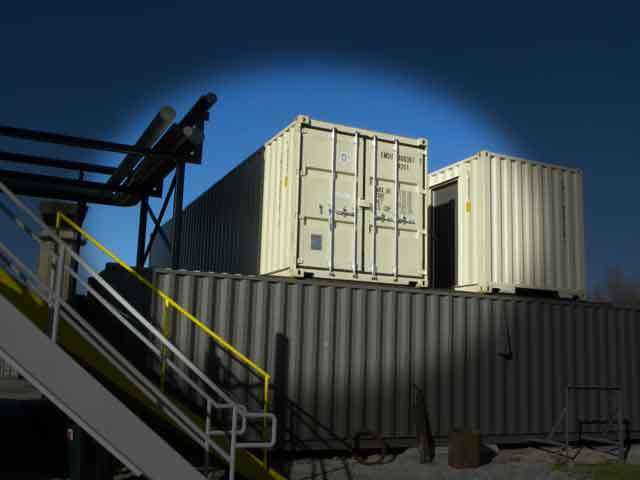 Construction is well underway on expansions and improvements to the Roco Training Center (RTC.) The goal is to add new confined space shapes and configurations in order to simulate an even wider variety of scenarios that rescuers may face in the real world.

An additional two-story container configuration is being erected east of the pipe rack module. This will add 10 vertical confined spaces, 2 horizontal confined spaces, and 7 more student platforms for staging rescue equipment and training evolutions. The new area will be under a covered roof, making rescue training on the prop a bit more user-friendly in our south Louisiana climate!
Nearly complete is the new stairway on the south side of the prop that will provide additional access to the structure and more anchor points for rescue students taking courses at RTC. With these new features, the prop is increasing its student capacity by approximately 33 rescuers per day.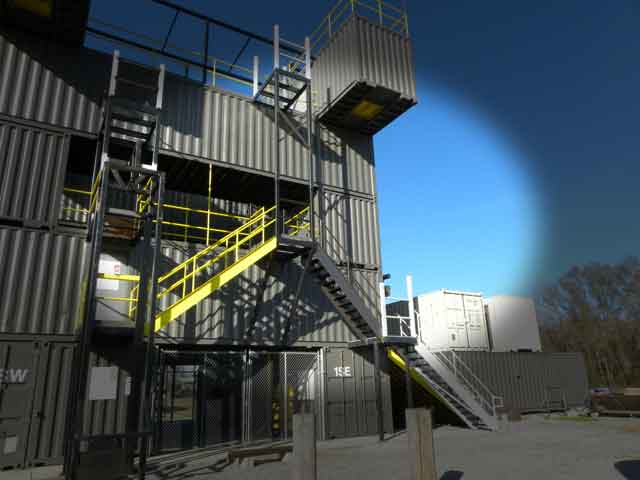 Last year a boiler simulator was added which focuses on extremely tight (12" x 15") horizontal confined spaces found at many industrial settings, old and new.
"Roco is constantly surveying our students to find out what their particular problem spaces are," said Dennis O'Connell, Director of Training for Roco. "We try to duplicate those confined spaces at RTC, so students can practice the skills they will need if a problem occurs at their site. This way, they get a more accurate experience."
The anticipated completion date for the additions to RTC is April 15, 2015. It is sure to add a few more challenges for Roco students who are familiar with the prop, as well as a few more conveniences.