Roco QUICK DRILL #7 - Anchor Selection and Rigging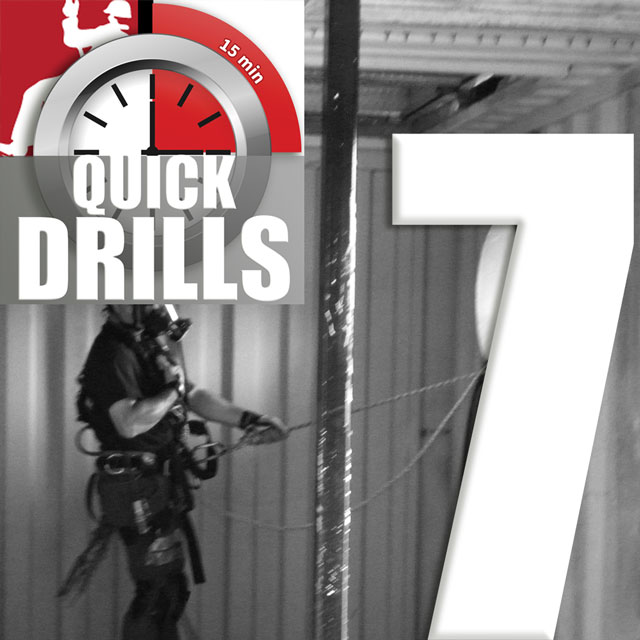 Maintaining proficiency when building rescue systems requires skills and experience – that's why regular practice is critical!

With continued practice in keeping it safe and simple (KISS), rescuers can learn to be more efficient with their equipment as well as in selecting and setting up rigging anchors. Proficiency with this allows them to get a running start in constructing the foundation of all rescue systems.

1. Use an area that has a variety of simulated anchor opportunities. Try to create a mix of bombproof, substantial, and inappropriate anchors.

2. Clearly state the objectives and point out exactly where the lines have to fall in terms of plumb line, and whether it's to be set up as a lowering system, safety line belay or static line (rappel line).
3. Have a variety of anchoring material and equipment available, such as utility straps, webbing, extra rope shorts, carabiners, tri-links, etc. Lay out limited amounts of this equipment.

4. Here are the rules:
• For each rotation, define the type of system to be built (lowering, static or belay) and the type of anchor system such as: bombproof, substantial (multi-point) or self-equalizing.

• After each rotation, participants must give up a piece of equipment they used (i.e., if they used utility belts as anchors, remove the belts from available equipment for the next rotation).

• Repeat as many times as participants can come up with solutions as you switch between anchor types, systems and available equipment.
5. With a little planning, you can come up with an order and number of rotations possible along with an equipment list that should end with just the rope and a device. This drill can be adjusted to help newer team members better understand rigging principles and techniques, or to challenge more experienced team members based on the number and type of rotations and equipment available.
6. Another way to challenge more experienced team members is to limit the knots to be used by providing a master list of knots. Then, eliminate a knot from the list after it has been used.
This drill will help new rescuers better understand their options while taking a good anchor rigger to the next level.