Roco QUICK DRILL #5 - Building Complete Rescue Systems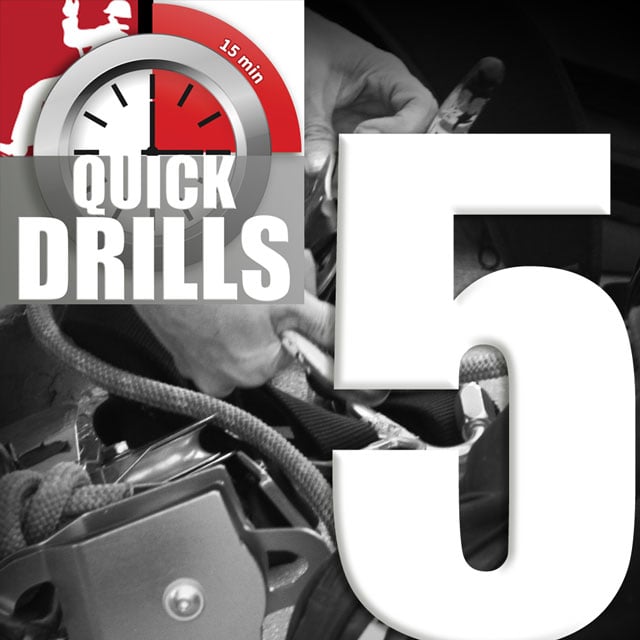 Due to time restraints in refresher training, oftentimes individual team members may only get to build a portion of a rescue system – for example, setting up a mainline or performing patient packaging. In order to have maximum team efficiency, it is important to keep all team members proficient in all aspects of the rescue operation.

1. Lay out enough equipment to build a mainline and a safety line system and for a particular type of packaging. Describe which system is to be used and how the patient will be packaged (i.e. vertical stokes raise, or horizontal SKED lower with attendant).

2. Identify what will be used as anchors. If working in a classroom or apparatus floor, a chair leg could be designated as bombproof or substantial anchor depending on the rigging the team member is being asked to do. If you are in the field, use whatever anchors are available.
3. Assign a team member to construct or rig the entire system on their own, including packaging the patient.
This drill allows a Team Leader to identify potential weaknesses in individual performance skills, while improving the team member's understanding of how the systems work. The knowledge gained will also help in planning future training sessions to correct any deficiencies. For the individual team member, this drill will reinforce all aspects of putting systems together and identifying weak points or areas of confusion that need to be corrected.