Roco CEO Honored at 2012 Influential Women in Business Banquet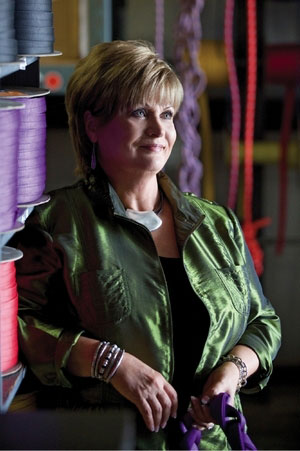 Roco Rescue's president and CEO, Kay Goodwyn was recognized at the 2012 Influential Women in Business Awards yesterday. The annual event, sponsored by the Greater Baton Rouge Business Report, recognizes female business leaders who demonstrate exemplary business accomplishments and a dedication to their work, their communities, and the world.

For the past 30 years, Roco Rescue has thrived under her leadership. Perhaps because Goodwyn truly lives the mission: providing the highest quality rescue training, equipment, and services –while treating customers with courtesy, honesty, and respect.

Goodwyn is dedicated to her staff, her associates, and the thousands of students that Roco Rescue has trained and equipped throughout her tenure.

The awards banquet was held at the Crown Plaza on June 5, 2012. In attendance were a core group of female friends and fans who consider Kay L. Goodwyn a mentor and friend. She was also featured in the Business Report's cover story, which can be read here.

From all of us who know and love her, a great big congratulations KG. It's about time the community took notice of your incredible strength, talent and heart. For all the lives that have been touched and SAVED because you are in the world, we thank you!