Roco CASEVAC II for Tactical Team Members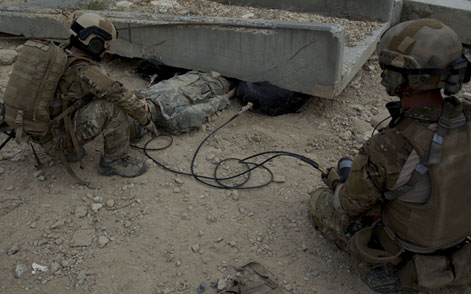 Crank It Up a Notch with Roco's CASEVAC II Training
It has been an honor for us to expand our support of our nation's heroes to the greater SOCOM community. When we developed the TCCC CASEVAC Extraction kits and subsequent training, our goal was to assist operators around the world in saving the lives of their buddies in need. While SOCOM did a commendable job in bridging a broad capabilities gap with the CASEVAC Set, a training gap still exists for more advanced extraction training.
Roco trained over 700 operators within all four branches of our military during the time we offered NET courses at the Roco Training Center. Now that this training and equipment has been used in the field for a few years, we would like to propose the following questions:
When was the last time you practiced the skills learned in the NET course?
Or, broke out the Micro RIES® and built a haul system?
Or, the last time you lifted a vehicle or debris using the lift bags?
What about the skills that the NET course didn't cover?
Now is the time to take it to the next level with Roco's CASEVAC Extraction Level II. This course builds upon the foundation of the skills offered in the NET course and gives operators a few more ways to get the job done.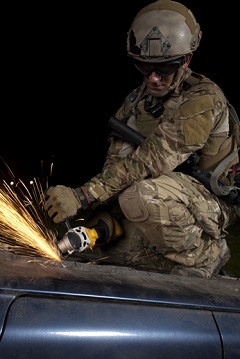 The beauty of these "rescue" skills is that most of them can be applied to everyday missions outside of the context of rescue. If you can haul Mongo onto a roof while he's packaged in a Sked litter, then you can definitely haul up some equipment. If you can rappel into a well to save a fallen teammate and ascend back out, then you can access and bail out of OPs more quickly, safely, and efficiently. Lifting and extrication tools and techniques can be applied to SSE as well as rescue.

We'd like to invite you to help drive the curriculum of this course. Roco will be holding two (2) pilot courses in order to validate the curriculum we've developed. A detailed description is located at our Tactical Courses page. Your feedback will help determine which skills are vital to include.

Not currently under SOCOM's umbrella? No worries. While this course was designed with the CASEVAC Set of equipment in mind, the principles apply universally.
Since equipment changes, we focus on the principles. In this course, we start from the ground up, refreshing things covered in NET, and using equipment from the CASEVAC Set as well as gear that is used by other SOF units around the world. By using several variations of equipment, you'll gain higher proficiency and be able to use your team's equipment more effectively, whether it's the CASEVAC Set or not.