Rescue Team Profile – Motiva-Convent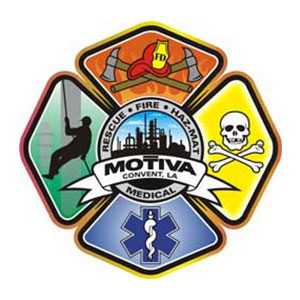 As part of our mission to develop a rescue community, we are asking teams to share their rescue experiences with the blog group. This month, Motiva in Convent, LA relates an interesting real-rescue their team faced.

This Motiva team has been working together for 20 years! They practice quarterly to keep their skills sharp, and have had to use their skills in action. Like so many of our guys, they find the Petzl ID to be a very useful and user friendly piece of equipment.

Here's the story the Motiva team shared.

While cleaning in the engine room of a tug, a contractor had fallen off a grating onto the engine of the tug boat. Convent's ERT reported to the dock, donned life vests and made their way into the engine room where they got a briefing from the tug captain and started assessing the patient. The patient was complaining of shoulder, leg, and back injuries.

Once the initial medical assessment was completed, a Sked stretcher and backboard were requested because of the narrow stairway leading to the engine room. A haul team was positioned on the dock using a crane as a high point. Crane was "locked & tagged out" once put into position. A main line and tag lines were lowered onto the barge and a 4:1 hauling system was set-up on the dock (multiple directionals were used because of the dock configuration).

A secondary medical evaluation was performed, and the patient was packaged in the Sked. The patient was then brought up from the engine room. Once on the deck, two safety lines (1head/1feet) were placed on the patient because he had to be slid along the handrail to be removed from the tug.

Once on the barge, the patient was connected to the main line and hauled up to the dock. From this point, medical care was transferred to Acadian Ambulance.

Special thanks to James Louque, HTU-2 Operations, V.E.R.T. Captain, C-Shift at Motiva's Convent Refinery for taking the time to share their experience.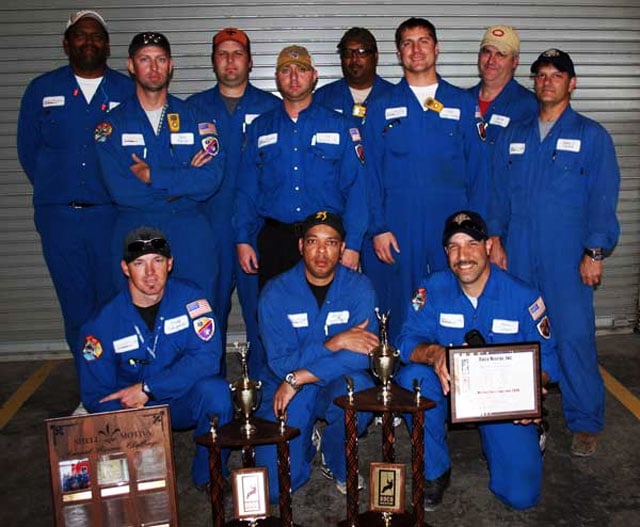 The Rescue Team at Motiva-Convent Kneeling: Brady Edmonston, Derres Gautreaux, James Louque 2nd row: Ryan Roussel, Ted Roussel, John Guidry, Brian Crochet Back row: Todd Devare, Jesser Louque, Edward Turner, Randy Rogers