Roco Rescue Challenge 2023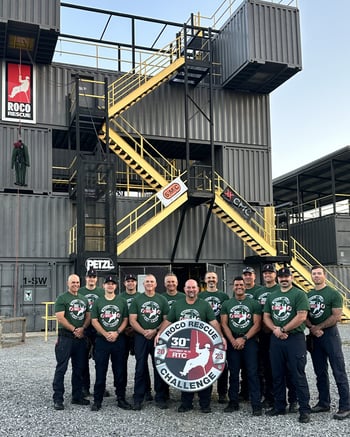 This year marked our 30th anniversary of Roco Rescue Challenge – one of the longest-running rescue events in North America! Roco Challenge has always intended to be more than a competition with the primary purpose of learning and sharing ideas. And that was achieved this year with teams from both industrial and municipal sectors participating in the two-day event at the Roco Training Center in Baton Rouge, LA.
Confined space and high-angle environments pose many risks; and yes, challenges, for rescue teams. Roco Challenge recognizes these risks and takes them head-on. During this year's event teams had to deal with six high-angle and confined space rescue scenarios found in industrial and urban environments. Teams faced off head-to-head in the Team Performance Evaluation (TPE). Finally, team members showed off their skills in the Individual Performance Evaluation (IPE).
Challenge scenarios are designed with the goal of teams facing new problems that require out-of-the-box rescue and rigging skills. They included simulated IDLH rescue entries with the use of SAR and SCBA equipment. Also included were single-person and multi-casualty scenarios with a mix of manikins and live victims as patients.
Our congratulations to all the teams who stepped up to the challenges presented by this year's event. Training and practice gained from Rescue Challenge 2023 will result in safer workforces and communities that these teams serve, making everyone's job safer.
Challenge 2023 Participants:


Baton Rouge Fire Department – Baton Rouge, LA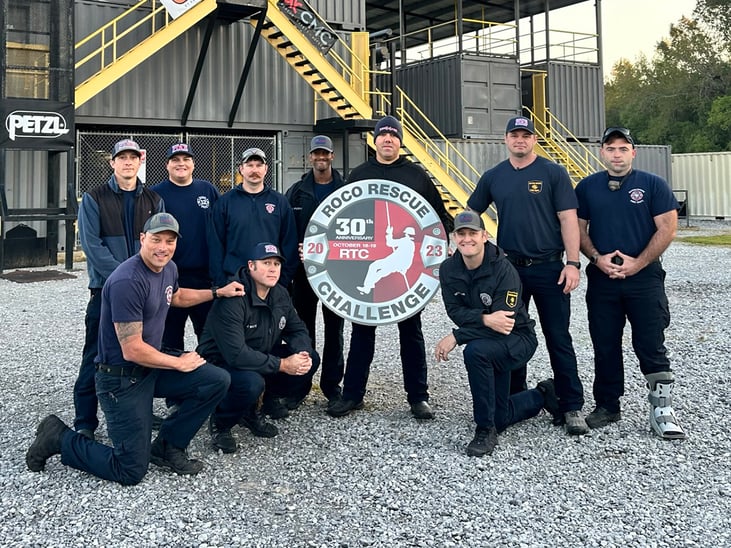 CF Industries – Donaldsonville, LA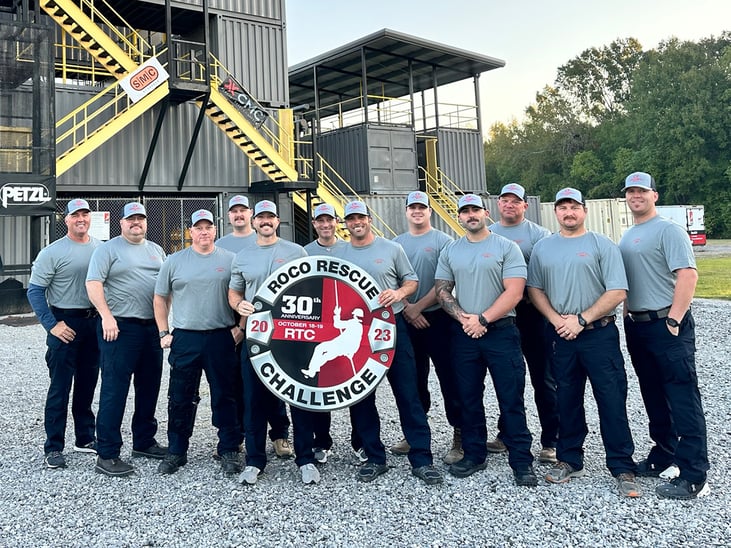 Exxon BRPO – Baton Rouge, LA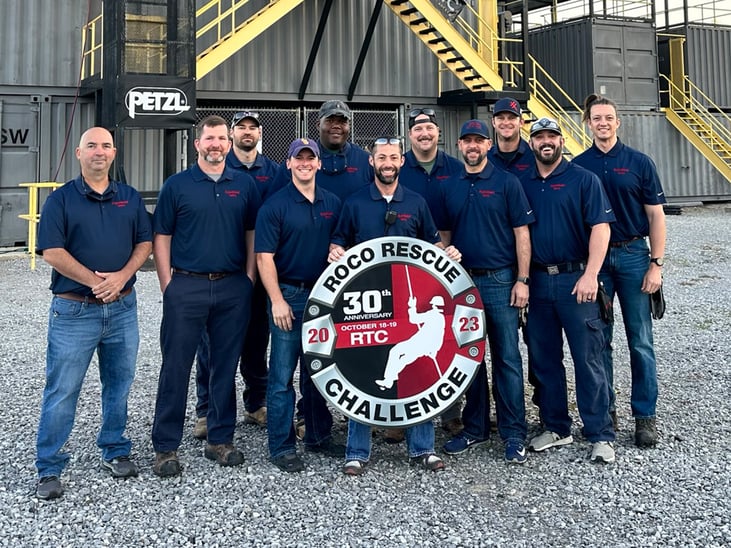 Frisco Fire Department – Frisco, TX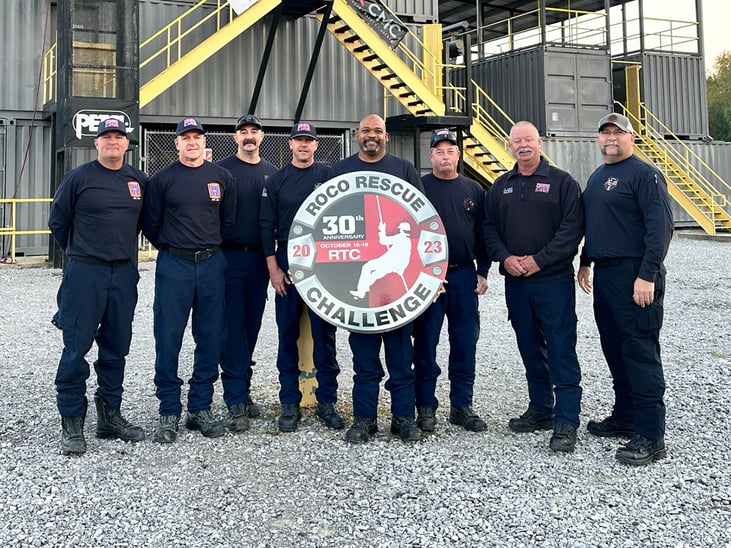 Placid Refining – Port Allen, LA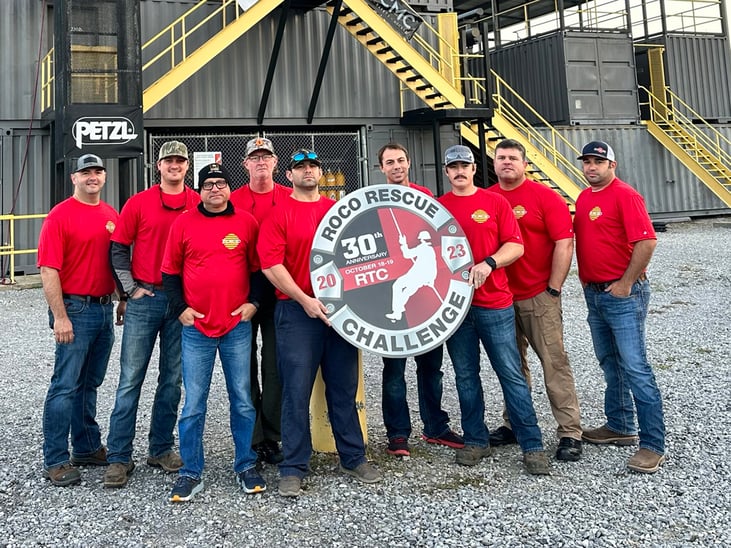 In addition to the participating teams, many observers attended from various industries and agencies around the region.
Some of the exceptional performances this year included:
"Top Team" Overall Highest Average for All Scenarios – CF Industries of Donaldsonville, LA.
1st Place Individual Performance Evaluation Station (IPE) – Baton Rouge Fire Department.
1st Place Team Performance Evaluation "Yellow Brick Road" Station – CF Industries of Donaldsonville, LA.

If you missed this year's Rescue Challenge, join us next year on October 16-17, 2024, at the Roco Training Center in Baton Rouge. Every year our instructors devise new "surprise obstacles" to challenge teams with hurdles never before tackled.
Rescue Challenge is an outstanding motivational event for rescuers giving them a goal to work towards as well as an incredible, hands-on learning event for all teams.
Is your team ready for the CHALLENGE 2024? (And, if not, our instructors can get them ready!)