Train-Watch-Learn at Rescue Challenge 2016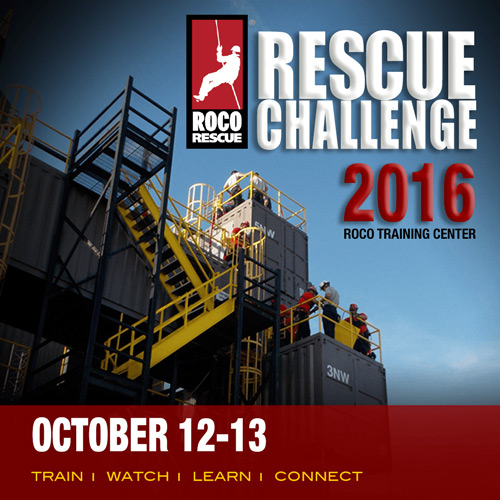 Don't miss your chance to take in all the action of real life confined space rescue scenarios created by Roco's lead instructors. This unique training event is one that is anticipated by rescue teams every year. Plus, it provides benefits to participating teams AND those that are attending as observers!
Rescue Challenge offers teams the opportunity to size-up a situation, develop action plans and execute a confined space or high-angle rescue in a controlled but realistic environment. Here's what one team participant had to say...
"Challenge pushes your team to its limit. It gives teams of all experience levels a great benchmark on their capabilities!"
The event can also be used to meet the minimum annual practice requirements of OSHA 1910.146 for all six representative spaces, while giving team members the opportunity to share ideas, experiences and techniques with other teams from across the nation. Individual skills are also put to the test in practice and testing stations. Written reports are provided to each team.
Trophies are awarded for the top performers in the Yellow Brick Road scenario and the Individual Performance Skills evaluation. For more information on how to register your team or register to observe, call 800-647-7626. Spaces are limited!
Check out some of the highlights from the 2015 Rescue Challenge below.