Roco Rescue Challenge Kicked Off Today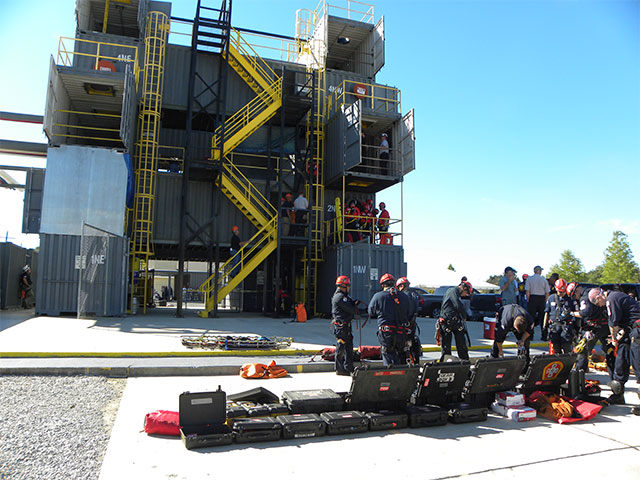 Rescue Challenge 2013 opened this morning, with clear blue skies and delightful 72 degree weather.

Seven industrial rescue teams are participating; Valero - Wilmington, CA, PCS Nitrogen - Geismar, LA , Motiva - Convent, LA, Lion Oil - El Dorado, AR, NCRA - Mc Pherson, KS, Calumet - Superior, WI and Exxon Plastics - Baton Rouge, LA. The two-day challenge will test competitors in all six confined space types at Roco Training Center (RTC).

Look for updates and photos in the coming days.