Q&A: Tactical Product Review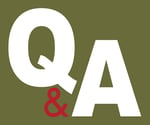 QUESTION:
Are there any industrial applications for Roco's Tactical Mini-Tripod?
ROCO ANSWER:
Yes! We've been using the Mini-Tripod for many years in our tactical training, and it's been in the Pararescue inventory since 2009 thanks to the Guardian Angel Technical Recovery Program. Every PJ team in the world has these tripods, and we were wondering whether there were any useful applications in industry. In response to this question, we commonly hear, "Why would I use that tiny tripod that requires special techniques to get a litter patient out of a hole if I can just bring the full-size version?" Valid point…until you work in a tray column.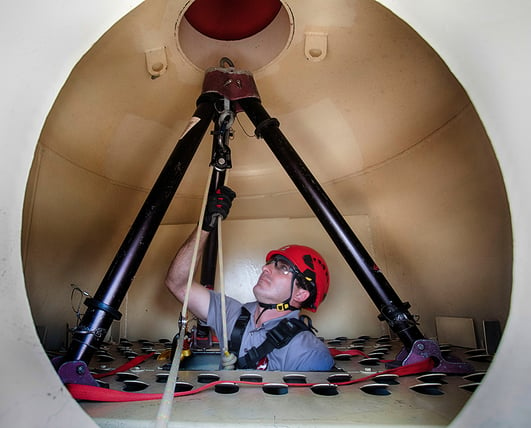 Roco Rescue's Devin Payne evaluates the Skedco/Roco Mini-Tripod inside a tray column. This training prop has engineered anchors and a top portal, but many tray columns have neither.
Configurations vary, and some of these spaces do have interior high points or topside openings. However, many do not. Maneuvering a patient up through the trays and out a side portal, can be a significant challenge without a high-point anchor. In fact, we practiced this exact scenario last month during a 4-day in-house workshop. We had nine of our experienced personnel from our Training, CSRT, and Tactical divisions perform multiple iterations of the scenario, with and without high points. Afterwards, we introduced the Mini-Tripod to the equipment cache – and, boy, was it a hit!
The Mini-Tripod is small enough to fit inside the tray column on the top tray. No other rescue tripod on the market has this capability. Our CSRT Director immediately reserved the tactical program's tripod and assigned it to a tray column job starting the following week! The Mini-Tripod weighs 35 pounds and the height is 54". (This is the measurement to the bottom of the head when fully extended where you clip a carabiner, not the top.) These handy little tools will soon become standard on these jobs.
Additional Resources