Planning for Successful Confined Space Rescue
By Dennis O'Connell, Roco Director of Training & Chief Instructor
I am often asked by plant managers or rescue team supervisors about getting their team on the right track as far as training and competency is concerned. Here are a few tips for doing just that…

First of all, I always recommend that they choose a single provider for their confined space and high angle rescue training. Using multiple training providers (even if they are similar) adds to the confusion of team members as to what techniques and equipment are being used – especially during a real rescue!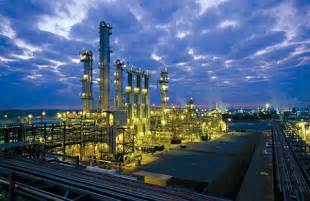 I then suggest that the team's training records be reviewed in order to determine what level of training has been completed. I also strongly recommend getting everyone to the same level; especially if your facility is what I refer to as an "island unto itself." In other words, do you have nearby facilities or other local agencies who can offer additional manpower, equipment, etc. in an emergency – or, are you fairly isolated?

Same Page, Same Language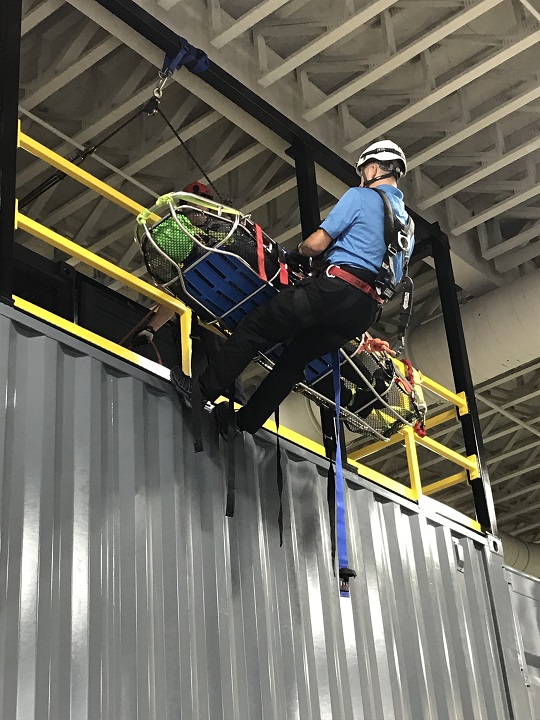 If your facility is somewhat isolated, getting all your rescue team members on the same page, talking the same language, and at the same level of training is extremely important. You may have some experienced rescuers who have completed a variety of courses from different providers and are trained to different levels. Is this previous training properly documented should you be asked about it and to what levels? Having everyone on the same level – with the same basics under their belt – is key to performing a timely and successful rescue
And, do you have a particular goal or level you want your team to strive for, achieve, and maintain? Determining your overall goal for the team is significant in planning for and achieving results. Haphazard training "just for the sake of training" is not necessarily a good thing, and it tends to generate complacency among team members. Besides the obvious, your team "needs to be able to perform a rescue should the need arise."

Is It Documented?
Take a look at how the training was conducted, documented and what standards were met, if any. And, if you have permit spaces or personnel working at height, I'm assuming that OSHA compliance is a given, but what about meeting requirements of the National Fire Protection Association (NFPA) for rescuers; namely, NFPA 1006 and 1670.
If there is an incident and OSHA or some other regulatory organization were to investigate, how would you provide the documentation that your team is capable of doing what is required of them? Remember, if it can't be documented, it doesn't exist!
Using NFPA 1670 ("team" standards) and NFPA 1006 ("individual rescuer" standards) as a basis for the team's training level will help to provide the needed documentation and add to the credibility of your team's capabilities. Ideally, all your team members should be certified to the Confined Space Rescue Technician level (NFPA 1006) along with the documentation to back it up.

Because NFPA's Confined Space Rescue Technician includes confined space and high angle (elevated) rope techniques, I don't necessary suggest that industrial clients be required to achieve "Rope Rescue Technician." The added skills of Rope Rescue Technician include less-seldom-used techniques in industrial rescue such as rope ascension and traverse. Do make sure, however, that the course you choose for Confined Space Rescue Technician incorporates some (not all) of the high angle skills you would need to perform elevated rescue at your site.

A Mix of Confined Space and Rope Rescue
If you have a variety of experience and training levels among your team members, it's important to get them consistently trained and all trained to the same level. Of course, I would recommend Roco's Fast Track 80™ course, which includes a two-year certification. This course was designed to meet the needs of industrial facilities with a mix between "confined space" and "rope" technician skills needed. The class is geared for confined space rescue with some of the additional rope technician skills needed for elevated or high angle rescue. The class efficiently gets the rescuer to the Confined Space Rescue Technician level in only 80 hours using both performance-based and written testing.

Of course, the next challenge is getting the entire team trained to the same level. It's not going to be easy to get an entire team released for training all at once – thus compromising the availability of rescue personnel onsite should an emergency arise. Therefore, you may have to run a couple of classes to get everyone certified – or send some of your team (or new team members) to an open-enrollment course.

Testing to the NFPA 1006 Professional Qualifications standard is conducted on the last day of the Fast Track 80™ class. Note: If some of your personnel have already completed this class, they can join the class for the last four days in order to be recertified. This will allow the new members and more experienced team members to work together in realistic practice scenarios. It will help get everyone on the same page as far as techniques plus give the experienced personnel a 3-day refresher and practice time before re-certification testing.

Training Cycle for Compliance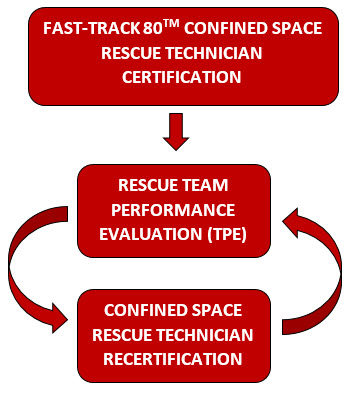 Once all team members are trained to the same level, I recommend going to a two-year rotation. For example, once everyone is certified, the next year would be a Roco Team Performance Evaluation (TPE) where we come for two-to-three days and run teamed-based evaluations using multiple rescue scenarios. Each scenario is critiqued by evaluators to adjust any problems found along the way. The TPE would be followed by a written report to document the scenarios conducted as well as discrepancies found and corrected. The following year would be Re-certification to NFPA 1006 (three-to-four-day session) that includes Individual Performance Evaluations (IPE) where team members would refresh personal skills as well as run several scenarios before testing for re-certification to Confined Space Technician level.
This rotation will help with OSHA compliance by meeting the minimum annual practice requirements as well as by providing a performance evaluation of rescue services as stated in Note to paragraph (k)(1) from 1910.146: "Non-mandatory Appendix F contains examples of criteria which employers can use in evaluating prospective rescuers as required by paragraph (k)(1) of this section."
In addition, both OSHA 1910.146 and 1926.1211 require timely and capable rescue services for permit spaces. They also require minimum annual rescue practice in the applicable types of confined spaces as well as proficiency for team members. This cycle of training works well in documenting that you have met these minimum requirements while also meeting the requirements of NFPA.

The TPE supporting documentation also provides a "snapshot" of where your team and its individual rescuers stand in terms of competency. This information can then be used as a tool to design internal drills that correct any discrepancies while getting the most from your "all too limited" practice time.

I hope these recommendations are helpful in planning for the success of your rescue team – especially when it's all on the line during an emergency situation. If you have any questions, don't hesitate to call me at 800-647-7626 or send an email to info@rocorescue.com.