OSHA Warns of Engulfment Hazards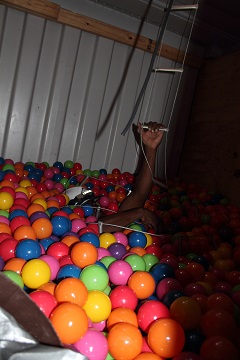 As shown in this photo, an engulfment scenario was featured at last year's Rescue Challenge. Be aware...it only takes 5 seconds for flowing grain (or other product) to engulf and trap a worker.

In 60 seconds, the worker is submerged and is in serious danger of death by suffocation. More than half of all workers engulfed die this way. Many others suffer permanent disability.
OSHA has recently issued further warnings on the dangers of working in grain or bulk storage facilities.
An "engulfment" often happens when "bridged" grain and vertical piles of stored grain collapse unexpectedly. Engulfments may occur when employees work on or near the pile or when bin augers whirl causing the grain to buckle and fall onto the worker. The density, weight and unpredictable behavior of flowing grains make it nearly impossible for workers to rescue themselves without help.
"Far too many preventable incidents continue to occur in the grain-handling industry," said Kim Stille, OSHA's regional administrator in Kansas City. "Every employee working in the grain industry must be trained on grain-handling hazards and given the tools to ensure they do not enter a bin or silo without required safety equipment. They must also take all necessary precautions - this includes using lifelines, testing the atmosphere inside a bin and turning off and locking out all powered equipment to prevent restarting before entering grain storage structures."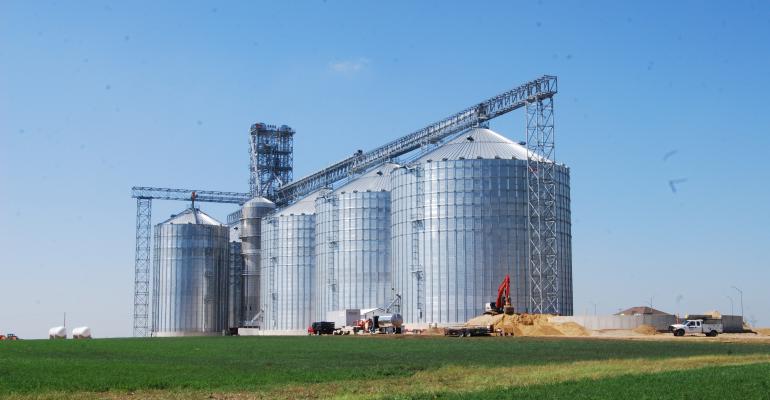 In 2016, OSHA has opened investigations of the following grain industry fatalities and incidents:

• March 16, 2016: A 42-year-old superintendent at Cooperative Producers Inc.'s Hayland grain-handling site in Prosser, Nebraska, suffered fatal injuries caused by an operating auger as he drew grain from a bin. OSHA cited the company on Sept. 9, 2016, for three egregious willful and three serious violations and placed the company in its Severe Violator Enforcement Program. The company has contested those citations. See news release here.
• March 22, 2016: A 21-year-old worker found himself trapped in a soybean bin, but escaped serious injury at The Farmer's Cooperative Association in Conway Springs, Kansas. Rescue crews were able to remove the worker and he was treated and released at a local hospital. On June 2, 2016, OSHA cited the company for 13 serious violations.
• March 25, 2016: A 51-year-old employee was trapped in a grain bin at McPherson County Feeders in Marquette, Kansas. Emergency crews were able to rescue him. OSHA cited the company for four serious violations on April 14, 2016.
• May 19, 2016: A 53-year-old male employee at Prinz Grain and Feed suffered severe injuries on May 18, 2016, as he worked in a grain bin in West Point, Nebraska. The maintenance worker was in a grain bin when a wall of corn product collapsed and engulfed him. He died of his injuries two days later.
• Sept. 1, 2016: A 59-year-old employee suffered severe injuries to his leg when the sweep auger inside a bin at Trotter Grain in Litchfield, Nebraska, caught his coveralls.
• Sept. 19, 2016: A 28-year-old employee of the Ellsworth Co-Op in Ellsworth, Kansas, had his left leg amputated when he stepped into an open auger well inside a grain bin while the auger was running.

"It is vital that we work with leaders, farmers and those employed in the grain and feed industry to increase awareness of hazards in the grain industry and discuss ways to protect workers on the job," stated an Omaha OSHA official.

We add that it's critically important for emergency responders to be aware of the dangers they may face in bulk storage facilities. In addition to engulfment, there's also the risk of dust explosions as well as entrapment from moving mechanical equipment.