OSHA Emergency Response Meeting in Washington, DC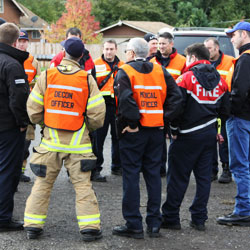 On July 30 and 31, OSHA held an Emergency Response and Preparedness Stakeholders meeting in Washington, DC for the purpose of discussing the merits and potential content of an emergency response and preparedness standard.

Meeting participants were from a broad range of both public and private industry experts to include two Roco representatives, Jim Breen, Director of Operations, and Dennis O'Connell, Director of Training. Also participating were representatives from NFPA, IAFF, IAFC, USFA, Louisiana Fire Chiefs Association, Phillips 66, BASF Corporation, Chevron Pipeline Company, Chicago Fire Department, and the American Red Cross to name a few.
The discussion allowed participants to highlight their experiences, voice concerns, and provide input to OSHA administrators who are tasked to make a need and content recommendations to OSHA's senior leadership.
The meeting consisted of four main topics:
1. Which phases of an emergency incident should be included in a standard?
2. Should the standard be inclusive of all incident types or should it be focused on those types of incidents that have resulted in a line-of-duty deaths (LODDs)?
3. What content should be included in the standard?
4. How can OSHA construct a standard that is practical, relevant, and flexible enough to cover all organizations, regardless of size and complexity?
OSHA was particularly mindful of having participants identifying issues that would impede the practical application of an emergency response and preparedness standard. OSHA administrators were very receptive of the views of the participants and stressed that they were not interested in writing a tactical or tactics standard. Although OSHA did not elaborate on any specific course of direction, it is our impression and hope that OSHA will begin drafting an emergency response and preparedness standard that is performance based, with a strong strategic focus, that emphasizes a recognized incident management system, outlines preparation activities inclusive of pre-incident planning, and is structured around the basic functions of command that will apply to all emergency response organizations that are subject to OSHA oversight.
Emergency response is one of the most hazardous occupations in America. Emergency responders include firefighters, emergency medical service personnel, hazardous material employees, and technical rescue specialists. Also, law enforcement officers usually are considered emergency responders because they often assist in emergency response incidents.
Source: OSHA.gov and NFPA/FEMA 2012 Reports on Firefighter Fatalities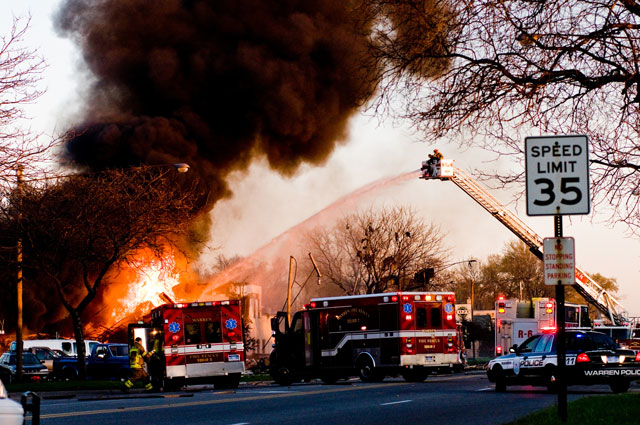 Background Information from OSHA.gov:
OSHA notes that there are no standards issued by the Agency that specifically address occupational hazards uniquely related to law enforcement activities. Many emergency responders have cross training in these specialties, and may serve in multiple roles depending upon the type of emergency incident involved. Skilled support employees are not emergency responders, but nonetheless have specialized training that can be important to the safe and successful resolution of an emergency incident.

OSHA issued a Request for Information in September 2007 that solicited comments from the public to evaluate what action, if any, the Agency should take to further address emergency response and preparedness. Recent events, such as the 2013 tragedy in West, Texas, that killed several emergency responders, and an analysis of information provided make it clear that emergency responder health and safety continues to be an area of ongoing concern. For this reason, OSHA conducted the stakeholder meetings to gather additional information.