Confined Space Dangers in Pesticide Tanks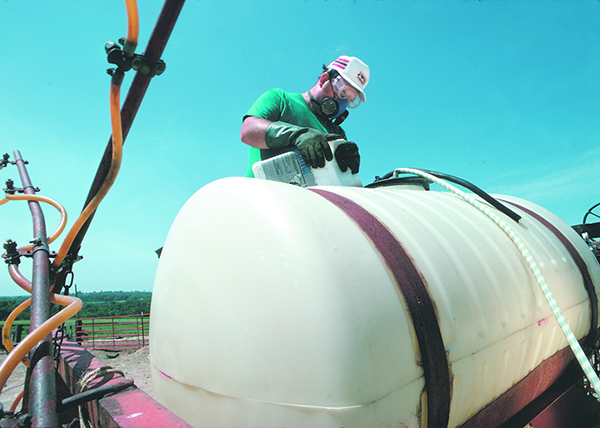 Federal OSHA and other OSHA State Plans do a good job of providing updates on newly recognized hazards in the workplace, as well as reminding us of existing hazards. We need to heed this information as it takes lessons learned the hardest way, and shares it for others that work in the same or similar environments. No matter what industry our employees are performing their jobs, the fact remains, we are all humans and will suffer the same consequences of exposure to hazards no matter if we are in construction, general, agricultural, or any other industry.

Often times there are significant differences in the OSHA regulations for identical hazards from one industry to another. For instance, the height threshold for requiring fall protection in general industry is four feet, whereas the threshold in construction industry is six feet. Are construction employees able to withstand the impact of a fall better than a general industry worker? No, the main reason for the difference was due to the rules making process and dialog between OSHA and the industry stakeholders.

If you were to spend some time reading OSHA's agricultural regulations, you will find that you won't need much time. They are pretty lean. But there is one very important OSHA regulation that must be considered, and that is Section 5 (a)(1), General Duty Clause.
If a recognized hazard is not addressed in an industry specific regulation, the General Duty Clause is there to protect the employees and the employer MUST comply with it.
For now, there are many instances in the agricultural industry that have no specific regulation addressing the various hazards and thus the General Duty Clause is very important to remember.
Confined spaces are areas large enough for a worker to enter and perform work, have a limited or restricted means of entry or exit; and are not designed for continuous employee occupancy. The following quote is from OSHA Fatal Facts publication No. 16-2018 and provides clear expectations for protecting employees where no specific industry regulation exists. The purpose of this Fatal Facts is to highlight the importance of identifying confined spaces in agricultural workplaces to prevent another fatality.
"The General Duty Clause requires employers to provide employees with workplaces, including confined spaces, which are free from recognized hazards likely to cause death or serious physical harm. Agricultural opera­tions are covered by several Occupational Safety and Health standards including Agriculture (29 CFR 1928) and parts of General Industry (29 CFR 1910), as well as the General Duty Clause of the Occupational Safety and Health Act (section 5(a)(1)). OSHA's confined spaces standard at 29 C.F.R. 1910.146 does not apply to agricultural operations, but serves as a guide for how to prevent these accidents."
Comments on this story were made by Pat Furr, Safety Officer & VPP Coordinator for Roco Rescue, Inc.

Resources:
Washington State DOL and OSH
Safety+Health Magazine