NFPA 350 Update - Guide for Safe Confined Space Entry and Work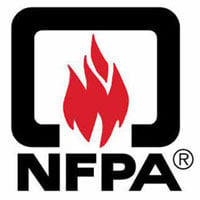 Just a couple of weeks ago at a meeting in Florida, the final public comment revisions were made to NFPA's new Confined Space Guide (NFPA 350). The document now goes before the NFPA Board for final approval. If all goes well, the new standard may be available next year.

Back in August 2013, we first made you aware of the proposed NFPA 350 document regarding working in and around confined spaces. (Read original post here) Designed as a "best practices guide," it goes further in explaining what needs to be done to protect workers who make entry or work around confined spaces. We also made the draft document available on our website and encouraged your input, which many of you did.
NFPA 350 will be an excellent resource for larger companies and municipalities with well-established permit systems, as well as smaller organizations that may not totally understand what is needed to safely work in and around confined spaces. Hopefully, this guide will fill-in some of the gaps or questions that arise when deciphering OSHA 1910.146 (Permit-Required Confined Spaces) as well as provide a better understanding of identifying hazards, ventilation, control measures, atmospheric monitoring, rescue requirements and rescue team qualifications, just to mention a few.
So, to all of you who participated by providing public comments, our hats off to you for taking an active role in providing a best practices guide to help protect others that do a dangerous job!
NOTE: Once finalized, we will update you on some of the unique perspectives of the document. Topics such as the practice of considering every space as hazardous; then, either clearing it, or writing the required permits to allow entry. Stand-by for future updates!