New Items for Your Rescue Toolbox: SureClip™ Rescue Pole System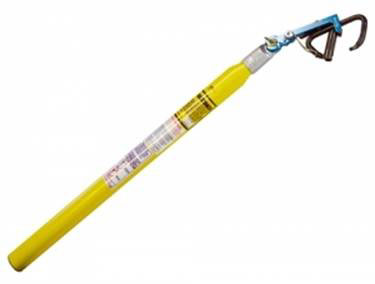 By Pat Furr, Roco Chief Instructor/Technical Consultant

When doing our "risk vs. benefit" analysis, we always want to limit the exposure of our rescuers to the lowest level of risk practical. The SureClip™ telescopic rescue pole is one tool that can do just that. This system provides a means to make a remote attachment to a suspended or otherwise isolated victim (such as confined spaces) while minimizing risk to the rescuer.

This system is especially effective in attaching rescue systems to fallen workers that are suspended from their personal fall arrest systems. By eliminating the need to put a rescuer "on line" to make contact with the victim, this system reduces the risk to the rescue team members. The SureClip™ universal head is designed to hold a variety of auto locking carabiners in the open position and mount on a standard telescopic pole that provides from 8 to 25 feet of reach depending on the model.

For more information on this handy device, contact Roco at 800-647-7626. Or, for technical assistance, ask for Pat Furr or one of our other knowledgeable instructors.