New Hierarchy of Fall Protection Safety Poster from Roco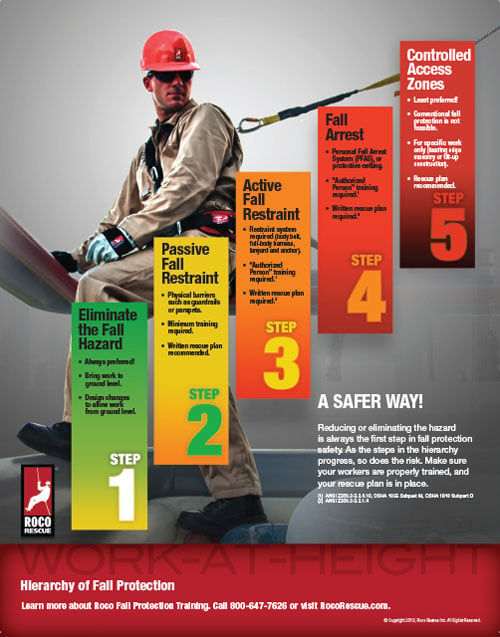 Roco's new Hierarchy of Fall Protection Safety Poster provides guidance on how to protect your workers from fall hazards by illustrating a series of steps in making safer choices as job duties are approached. It clearly explains the need for employers to make every attempt to abate fall hazards at their work sites by starting with the most protective level of fall protection. OSHA and ANSI references are used to emphasize the need for proper training and "fallen or isolated worker-at-height" rescue pre-plans when appropriate.

This safety poster will provide a quick reminder that oftentimes working at height is more hazardous simply because more "protective steps" in the hierarchy were never considered.

By displaying this poster in strategic areas, we hope it will encourage all workers to take every opportunity to make work-at-height even safer. After all, for those of you who know Roco…there's a safe way, and a SAFER way!

Click the picture to download the PDF version of the NEW Hierarchy of Fall Protection Safety Poster.