Behind the Scenes of Seattle's New Fitness Program for Firefighters Q&A with Lieutenant Frank Brennan
Welcome readers to the first installment of "Roco Chats with the Experts". My name is Pat Furr and today we are honored to have Lieutenant Frank Brennan of the Seattle Fire Department share his thoughts on the importance of technical rescuers being physically fit.

In this article, you'll learn about a new physical fitness training program implemented by the technical rescue company at the Seattle Fire Department, and ideas that may help you start a fitness program with your own team – whether you're a municipal firefighter or a member of an emergency response or firefighting team at an industrial facility.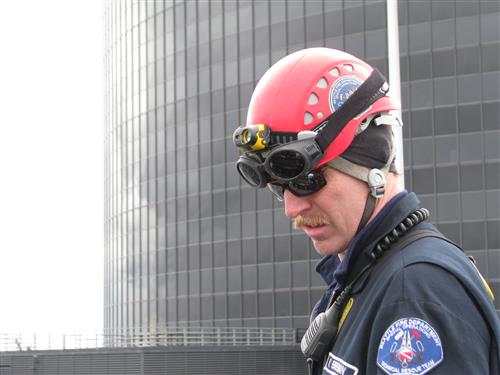 Frank has been with the fire department in Seattle, Washington for 27 years and has spent all but a few years of that time on the rescue company. The rescue company is trained and equipped to provide public safety dive, tunnel and rebreather, tower, rope rescue, structural collapse, trench, confined space, commercial and machinery entrapment rescue. The company cadre also delivers structural collapse training to the three-county area. Frank sits on the National Fire Protection Association (NFPA) Technical Committees (1006 and 1670), the bodies that set standards for firefighter training and safety, and he was directly involved with the recent revisions to these standards. He is also a Rescue Team Manager on WATF-1 USAR Task Force and is a member of the Seattle FD Aviation Team.

When I asked Frank if he would consider contributing to our inaugural "Chat with the Experts" he enthusiastically agreed but with one point of clarification, and that is, he doesn't consider himself an expert. So, I will attest to the fact that Frank is a lifelong student of his trade and is a true craftsman.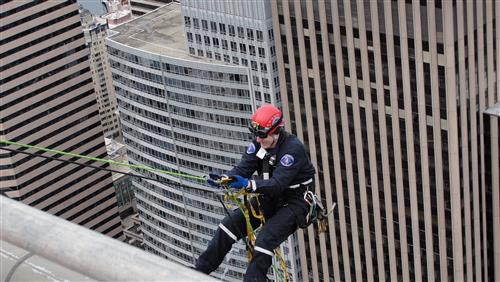 Pat Furr: Welcome Frank, and thank you for taking the time to discuss this topic with us. In my 38 years of being involved with various types of technical rescue, it is obvious to me that there are several elements that make a great rescuer and rescue team. First and foremost is quality training, both initial and continuing training specific to the type of rescue that may be required. Then there is equipment selection, and we both know that there are numerous tools available to today's rescuers.

But one thing that I am afraid gets overlooked is the overall physical fitness of our rescuers. I've always had the philosophy that when we show up to the scene of a rescue, we are assets. I do not want to have any deficiencies that would cause my value as an asset to become a liability. That applies to training, leadership, and equipment, but in several cases, it may be due to a lack of physical fitness. Do you see any signs that some rescuers may not be as fit perhaps as they should be?

Frank Brennan: Pat, it's hard to speak for anyone else, but I know that I personally have come up against the hard realities of the expectation/performance gap. I think task-specific physical, psychological and emotional conditioning may be the most challenging components of our job. In some way every manipulative training session should provide some insight to where you are in the scale of personal preparation, so ideally every session would require the humility to stare into that gap. So yes, I would say sometimes I see a wider gap than I am comfortable with, both in myself and others.

PF: One thing that we sometimes forget is that technical rescues can be quite taxing physically. Not just the strength and endurance that may be required, but also our tolerance to heat and other physical and emotional stressors. I think this is proven by the high rate of fatalities due to cardiac events amongst our firefighters and rescuers, both during actual responses and also during training.

FB: You have touched on a core issue of firefighter/rescuer health and safety. While I am most familiar with the information associated with the fire service based rescue model, I think the findings would extend to the entire community of rescuers serving the public.

The combination of chemical responses to the multiple external stressors places demands on the inner workings of our physiology that we don't always appreciate. Our training should extend beyond our ability to simply master a skill; it should help us master the delivery of the skill in the predicted environment. Just as we provide tools to rescuers in training to perform a task, we should leverage the training to give rescuers tools to measure and build their ability to master their emotional, psychological and physiological response to performing the skill in a demanding, but controlled environment.


Our training should extend beyond our ability to simply master a skill; it should help us master the delivery of the skill in the predicted environment.
As it stands now we are frequently guilty of leaving our people on their own to sort this out, often with the risk of stigma from identifying gaps in their performance they want to close. We are prone to overlook the obvious and make assumptions that are unhealthy or are not data-driven. As an example, we recently had a discussion revolving around the need for rescuing firefighters from burning buildings. Our training scenarios often focus on out-of-air emergencies or entrapment, which are of course important considerations, but we tend to overlook the leading cause which is a cardiac event. We realized that we hadn't really closely considered it as a component of the risk/reward profile of our actions. What are the needs? How do our predicted actions fill the need?

In this case, it has resulted in including drills to initiate CPR as early as possible and sustain it through the entire process of disrobing the downed firefighter after removal from the building. Which turns out is harder than you might think unless you are practiced in it. This discussion has also contributed to a heightened awareness of cardiac events and prevention efforts.

PF: I understand that your department has instituted a new program to encourage better overall physical fitness. Would you care to share a little about that program, what seems to work best and the successes you may have already seen?

FB: Well it's just inside the rescue company right now, although we have a department and a union that places a strong emphasis on health and wellness, so it's fertile ground.

I personally had to start with managing expectations. I have come to realize that a physical conditioning program built around long, grueling workouts at the firehouse would not be successful in the long term. There simply is not enough free time during the shift and the scheduling of the shifts is not frequent enough to really improve or condition anyone.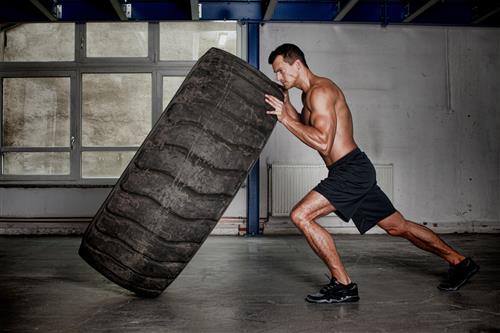 There are additional complications of having to perform at an emergency, and real conditioning while on duty would take people to a place that might undermine their ability to perform at an incident during the shift. Not to mention that the fitness plan is subject to the competing and ever-changing schedule of the day. So, the thought was to move towards shifting culture and awareness. I wanted the members of the crew to have an opportunity to examine their own capabilities and use this examination as a gauge for their personal plan away from the station. I was lucky enough to have Chris Stone as a new member of my crew who was experienced as an athlete, peer fitness trainer and had developed and implemented corporate training plans in his prior career. His insight and experience allowed us to implement a plan that met my criteria:


That it places an emphasis on fitness - in this case, we make it part of our morning routine. Instead of showing up with shiny shoes and pressed trousers at roll call, we have the folks show up in PT gear. It helps send a message about what is important - uniforms have a place, but they won't extend your life or enhance your capacity to perform.
That it be functional - our program sticks to functional moves that relate to tasks we might be expected to perform. Typically, big muscle groups, tire flip, rowing, deadlift, drags, swings etc...
That it be inclusive - we wanted it to be a crew activity, a workout that brought a sense of community or however you would like to describe it.
That it prepares us for the day - it needed to warm us up, but also allow us to gauge where we were that particular day, physically. It shouldn't be so hard that we are tapped out afterward, but it sets the tone that our ability to perform physically is key to service delivery, both on that particular day as well as in the long career ahead of us.
That it be accessible - there is always the issue of performance anxiety when working in a group. The program needed to be structured so it could allow people to engage it where they were without feeling they were under the microscope. In our case, we tend to stick to a

Tabata

or rotating timed station model where each member can do the number of reps that they are comfortable with.
That it be sustainable - again, this is all about managing expectations and setting achievable goals. If we try to do too much it dies under its own weight. We keep it to a half hour or so of simple, easily implemented exercises.
That it be credible - this is closely related to sustainability, but you have to be willing to commit to it. Make it as important as putting diesel in the rig. The combination of all these elements contributes to the credibility of the program. For me, the biggest validation is that the crew continued the workouts while I was gone on vacation for a month. It's THEIR or OUR workout - NOT my program...
PF: I am a big believer in positive reinforcement and peer encouragement. I know through personal experience that it is difficult to get into the habit of exercising regularly, and it is just as tough to eat the right things. Do you feel there is value in a program that gradually builds better habits versus one that jumps in full throttle right from the start? And do you have any advice to help encourage our peers to stick with it?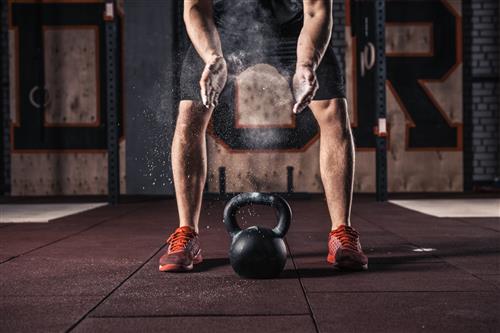 FB: You have hit the nail on the head. What is often seen as an obstacle can be leveraged as an asset. Every crew is different, so it's hard to have a set formula. The key is to let the work drive the workout. If you drill regularly on the functional elements of the job, it's easy for people to draw the line between the preparation and the performance. With a few exceptions, solo programs are much more fragile. Whether it's an individual relying on themselves for motivation and direction for a workout routine or framing physical fitness without the context of how it impacts the work, there is little redundancy or depth.

PF: Thank you so much, Frank. You have made several valuable points and I think a couple of the most valuable ones are to make the connection between physical preparation and the performance requirements of the job. That point alone holds a lot of value. Also, I really like the idea of a program that revolves around timed stations where each individual does as many reps as they feel comfortable with. This isn't a competition but will give each individual a gauge as to where their personal fitness is currently and will give them a goal to aim for. All great stuff, Frank.


Make the connection between physical preparation and the performance requirements of the job.
Well, that wraps up our first installment of "Roco Rescue Chats with the Experts," and what a start having someone like Lieutenant Frank Brennan as our inaugural guest. Thanks once again, Frank, and I hope you can come back and speak with us again in the future.