LWCC Recognizes Roco Rescue's Outstanding Safety Efforts

Roco Rescue has been recognized with LWCC's Safest 70 Award for 2022. Established in 2008, the award honors LWCC policyholders who exemplify the company's commitment to workplace safety. Roco is proud to be recognized for fostering a culture of well-being in Louisiana's workforce by establishing safe work environments.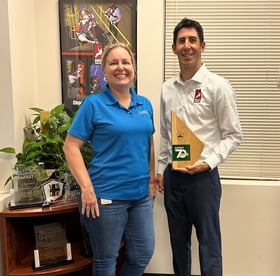 Recognized companies seek ways to proactively improve workplace safety and are also quick to react and respond when potential safety hazards are identified, often in partnership with LWCC's Safety Services team.
"Our Safest 70 Awards provide an excellent opportunity to put a spotlight on policyholders who are actively committed to creating a safer workplace for all. In addition to benefitting their own employees and stakeholders, these companies' efforts serve to inspire other policyholders, businesses, and industries in Louisiana and beyond," stated Kristin W. Wall, LWCC's president and CEO.
To learn more about this special recognition and other businesses across Louisiana that were recognized click here.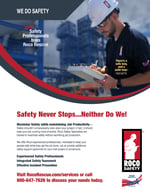 Additional Resources