Local Departments Support Recovery Efforts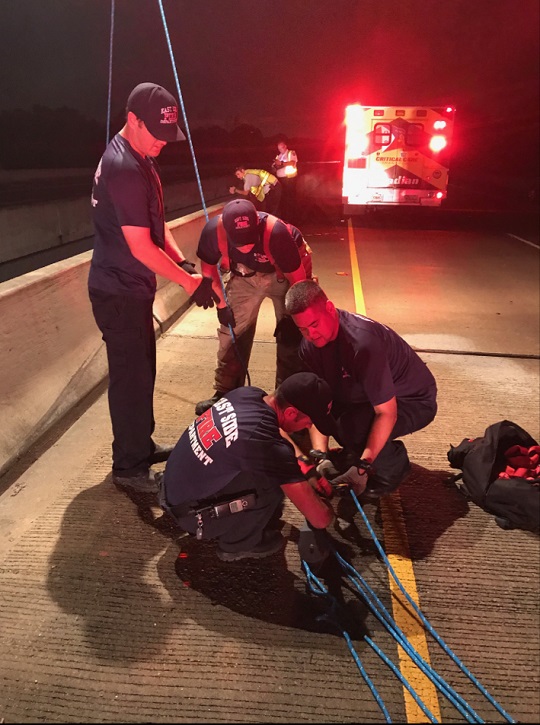 On 6/30/17, at approximately 4:23 AM, the East Side Fire Department (ESFD) was contacted by the Denham Springs Fire Department (DSFD) to provide technical rescue assistance on the Amite River Bridge just outside the City of Baton Rouge. DSFD requested high angle rescue personnel to aid the fire personnel already on the scene in rescuing a person who had jumped from the Hwy. 190 bridge span. While in route to the incident, East Side personnel were advised that the person who jumped had fallen approximately 40 ft. and had succumb to his injuries. High angle rescue support was still needed to transport the deceased up to the roadway surface.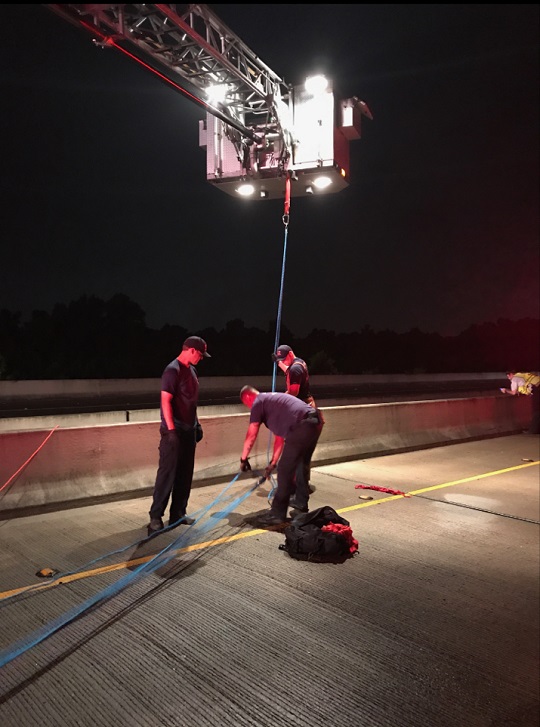 Upon arrival, East Side Captain Chris Toucey directed personnel in constructing a mechanical advantage system to be utilized during recovery efforts. Captain Toucey also directed personnel in setting up a high-point anchor using the platform on their tower ladder. A stokes basket was lowered to DSFD personnel who packaged the deceased for transport. Once secured, the stokes basket was hauled up to the road surface using a Z-rig mechanical advantage system. The victim was then transferred to awaiting medical personnel.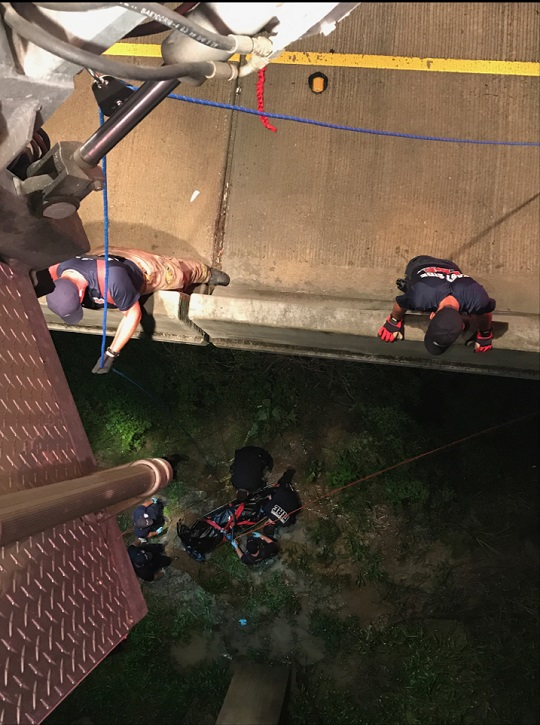 Roco would like to commend both the Denham Springs Fire Department and the East Side Fire Department for a safe and efficient recovery.