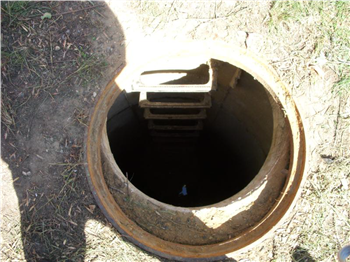 There are countless injuries and deaths across the nation when workers are not taught to recognize the inherent dangers of permit spaces. They are not trained when "not to enter" for their own safety. Many of these tragedies could be averted if workers were taught to recognize the dangers and know when NOT to enter a confined space.

While this incident happened several years ago, it emphasizes the senseless loss of life due to a lack of proper atmospheric monitoring and confined space training. Generally, the focus for training is for those who will be entering spaces to do the work. However, we also must consider those who work around confined spaces – those who may be accidentally exposed to the dangers. Making these individuals aware of the possible hazards as well as to stay clear unless they are properly trained.

Note: This case summary from the New York State Department of Health goes on to say that the DPW had a confined space training program but stopped the training after the last trainer retired.

CASE SUMMARY - TWO (2) FATALITIES
A 48-year-old male worker (Victim I) employed by the Department of Public Works (DPW) and a 51-year-old male volunteer firefighter (FF Victim II) died after entering a sewer manhole located behind the firehouse. In fact, the Fire Chief was on scene because he had been called by the DPW general foreman to unlock the firehouse and move the firetruck so it would not be blocked by the DPW utility truck working at the manhole. Another firefighter also arrived to offer assistance, he later became FF Victim II.



The manhole was 18 feet deep with an opening 24-inches in diameter (see photo above). Worker Victim I started climbing down the metal rungs on the manhole wall wearing a Tyvek suit and work boots in an attempt to clear a sewer blockage. The DPW foreman, another firefighter and FF Victim II walked over to observe. They saw Victim I lying on the manhole floor motionless. They speculated that he had slipped and fallen off the rungs and injured himself. The Fire Chief immediately called for an ambulance.

Meanwhile, FF Victim II entered the manhole to rescue Victim I without wearing respiratory protection. The other firefighter saw that FF Victim II fell off the rungs backwards while he was half way down and informed the Fire Chief. The Fire Chief immediately called for a second ambulance and summoned the FD to respond. FD responders arrived within minutes.

The Assistant Fire Chief (AFC) then donned a self-contained breathing apparatus. He could not go through the manhole opening with the air cylinder on his back. The cylinder was tied to a rope that was held by the assisting firefighters at the ground level. The AFC entered the manhole with the cylinder suspended above his head. He did not wear a lifeline although there was a tripod retrieval system. He secured FF Victim II with a rope that was attached to the tripod.

FF Victim II was successfully lifted out of the manhole. The AFC exited the manhole before a second rescuer entered the manhole and extricated Victim I in the same manner. Both victims were transported to an emergency medical center where they were pronounced dead an hour later. The cause of death for both victims was asphyxia due to low oxygen and exposure to sewer gases.





Contributors to the Firefighter's Death:

• Firefighters were not trained in confined space rescue procedures.

• FD confined space rescue protocol was not followed.

• Standard operating procedures (SOPs) were not established for confined space rescue.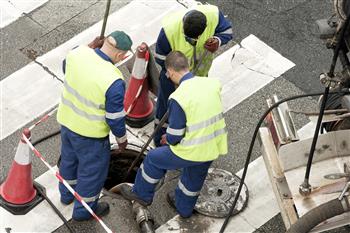 The DPW had developed a permit-required confined space program but stopped implementing it in 2004 when the last trained employee retired. They also had purchased a four-gas (oxygen, hydrogen sulfide, carbon monoxide and combustible gases) monitor and a retrieval tripod to be used during the training. It was reported that a permit-required confined space program was never developed because DPW policy "prohibited workers" from entering a manhole. However, the no-entry policy was not enforced. Numerous incidents of workers entering manholes were confirmed by employee interviews.
This incident could have been much worse. Training is the key, whether it's just an awareness of the dangers in confined spaces or proper entry and rescue procedures. In this case, the victims had no C/S training even though they may have to respond to an incident, and the worker had not had on-going training through out his career. Periodic training to keep our people safe and aware of proper protocols is key to maintaining a safe work force.
Unfortunately, training is usually one of the first things to be cut when the budget gets tight; however, after an incident, it usually becomes the primary focus. Often the lack of training is determined to be a key element in the tragedy.
Investing in periodic training for the safety of your workforce includes spending the time and money to keep your trainers and training programs up to speed and in compliance. The old saying, "closing the barn doors after the horses escaped," is no way to protect your people – a little investment in prevention goes along way in preventing these tragedies.
One last comment on my biggest pet peeve – proper, continuous air monitoring. This one step can reduce the potential of a confined space incident by about 50%! Don't take unnecessary chances that can be deadly.
Dennis O'Connell has been a technical rescue consultant and professional instructor for Roco Rescue since 1989. He joined the company full-time in 2002 and is now the Director of Training and a Chief Instructor. Prior to joining Roco, he served on the NYPD Emergency Services Unit (ESU) for 17 years.