It's Final-Confined Spaces in Construction-Effective 8/3/15!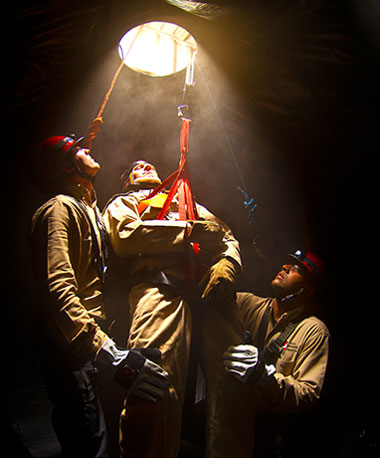 The Occupational Safety and Health Administration today issued a final ruleto increase protections for construction workers in confined spaces.

Confined spaces rule (29 CFR 1926 Subpart AA) could protect nearly 800 construction workers a year from serious injuries and reduce life-threatening hazards…Construction protections now match those in manufacturing and general industry.

Manholes, crawl spaces, tanks and other confined spaces are not intended for continuous occupancy. They are also difficult to exit in an emergency. People working in confined spaces face life-threatening hazards including toxic substances, electrocutions, explosions and asphyxiation.
Last year, two workers were asphyxiated while repairing leaks in a manhole, the second when he went down to save the first – which is not uncommon in cases of asphyxiation in confined spaces.
"In the construction industry, entering confined spaces is often necessary, but fatalities like these don't have to happen," said Secretary of Labor Thomas E. Perez. "This new rule will significantly improve the safety of construction workers who enter confined spaces. In fact, we estimate that it will prevent about 780 serious injuries every year."
The rule will provide construction workers with protections similar to those manufacturing and general industry workers have had for more than two decades, with some differences tailored to the construction industry. These include requirements to ensure that multiple employers share vital safety information and to continuously monitor hazards – a safety option made possible by technological advances after the manufacturing and general industry standards were created.
"This rule will save lives of construction workers," said Assistant Secretary of Labor for Occupational Safety and Health Dr. David Michaels. "Unlike most general industry work sites, construction sites are continually evolving, with the number and characteristics of confined spaces changing as work progresses. This rule emphasizes training, continuous work site evaluation and communication requirements to further protect workers' safety and health."
On OSHA's website, it also states than an employer whose workers are engaged in both construction and general industry work in confined spaces will meet OSHA requirements [for 1910.146] if that employer meets the requirements of 29 CFR 1926 Subpart AA - Confined Spaces in Construction.
Five (5) key differences in the construction rule, and several areas where OSHA has clarified existing requirements: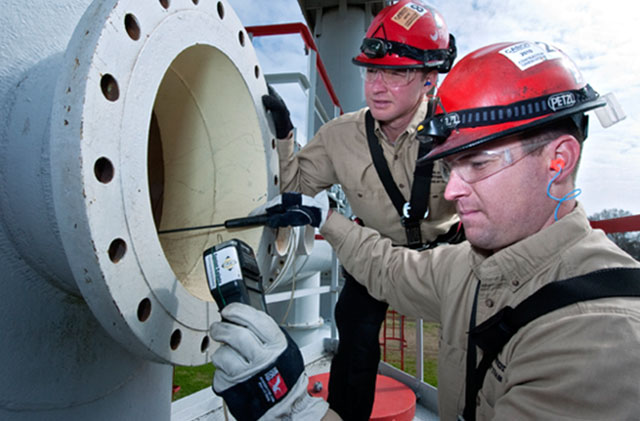 More detailed provisions requiring coordinated activities when there are multiple employers at the work site. This will ensure hazards are not introduced into a confined space by workers performing tasks outside the space. An example would be a generator running near the entrance of a confined space causing a buildup of carbon monoxide within the space.
Requiring a competent person to evaluate the work site and identify confined spaces, including permit spaces.
Requiring continuous atmospheric monitoring whenever possible.
Requiring continuous monitoring of engulfment hazards. For example, when workers are performing work in a storm sewer, a storm upstream from the workers could cause flash flooding. An electronic sensor or observer posted upstream from the work site could alert workers in the space at the first sign of the hazard, giving the workers time to evacuate the space safely.
Allowing for the suspension of a permit, instead of cancellation, in the event of changes from the entry conditions list on the permit or an unexpected event requiring evacuation of the space. The space must be returned to the entry conditions listed on the permit before re-entry.
OSHA has added provisions to the new rule that clarifies existing requirements in the General Industry standard. These include:
Requiring that employers who direct workers to enter a space without using a complete permit system prevent workers' exposure to physical hazards through elimination of the hazard or isolation methods such as lockout/tag out.
Requiring that employers who are relying on local emergency services for emergency services arrange for responders to give the employer advance notice if they will be unable to respond for a period of time (because they are responding to another emergency, attending department-wide training, etc.).
Requiring employers to provide training in a language and vocabulary that the worker understands.
Finally, several terms have been added to the definitions for the construction rule, such as "entry employer" to describe the employer who directs workers to enter a space, and "entry rescue", added to clarify the differences in the types of rescue employers can use.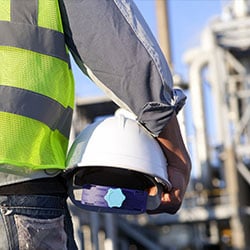 Host Employers, Controlling Contractors, and Entry Supervisors
The rule makes the controlling contractor, rather than the host employer, the primary point of contact for information about permit spaces at the work site. The host employer must provide information it has about permit spaces at the work site to the controlling contractor, who then passes it on to the employers whose employees will enter the spaces (entry employers). Likewise, entry employers must give the controlling contractor information about their entry program and hazards they encounter in the space, and the controlling contractor passes that information on to other entry employers and back to the host. As mentioned above, the controlling contractor is also responsible for making sure employers outside a space know not to create hazards in the space, and that entry employers working in a space at the same time do not create hazards for one another's workers.
Click for an update on this ruling
Download 29 CFR 1926 Subpart AA Confined Space in Construction Ruling
Source: www.osha.gov
Frequently Asked Questions: https://www.osha.gov/confinedspaces/faq.html