Is your team ready for a 750-ft cell tower rescue?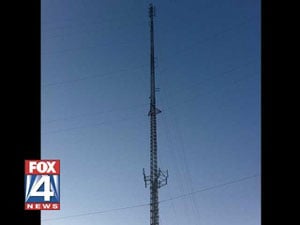 The Burleson (TX) Fire Department recently got a chance to put their skills (and stamina)to the test when they rescued a worker from atop a 750-ft cell tower. It sounds like they did a great job, and serves as an important reminder of the challenges these towers can pose to local emergency responders. Preplanning for this type of incident is critical – especially when it occurs in the middle of summer! Temperatures were 100+ degrees at the time of the dramatic rescue.

In situations like this, rescuers not only need the proper technical skills and equipment for a rescue of this intensity, but also adequate manning for such a physically demanding endeavor.

Here are a few things to keep in mind. Rescue rope is heavy, especially when climbing a 700-plus foot vertical face in extreme heat. Hydrate, or you run the risk of crossing the line from asset to liability. Be willing to adapt as needed – for example, you may need additional manpower just to deal with the weight of the rope. Plan for the unexpected – the worker had removed his harness!

Hopefully, if faced with a situation like this, you will have personnel who are trained, equipped and physically able to deal with it. Fortunately, it was a great outcome for this team. However, let's not miss the opportunity to learn from their experience and be prepared if we get this type of call!