NDSC to Host Roco Rescue Training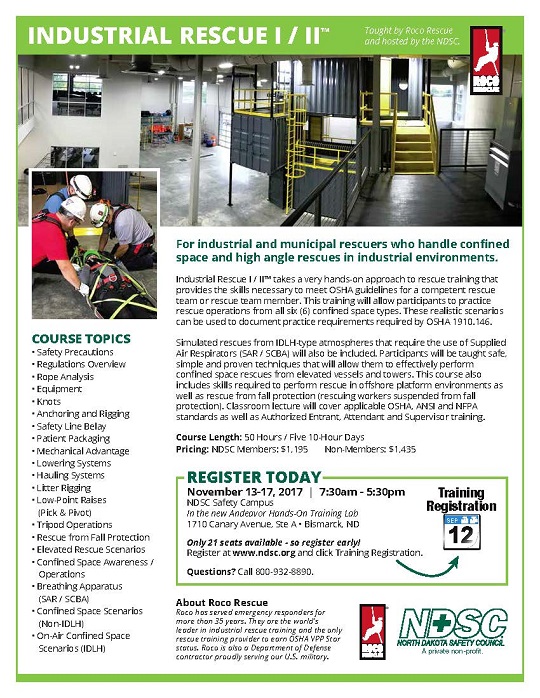 Join us in Bismarck, ND, for Roco's Industrial I/II course at the Safety Council's new training facility. The NDSC has an indoor confined space rescue prop designed with input from Roco Rescue. Click here (or the picture) to download the flyer information.
This course is for industrial and municipal rescuers who handle confined space and high angle rescues in industrial environments. Course dates are November 13-17, 2017.
Call the NDSC at 800-932-8890 for more information; or contact Roco at 800-647-7626. We will also be conducting additional Roco courses at the NDSC in 2018.