Incident: Alaska Calls for Increased Focus on Trench Safety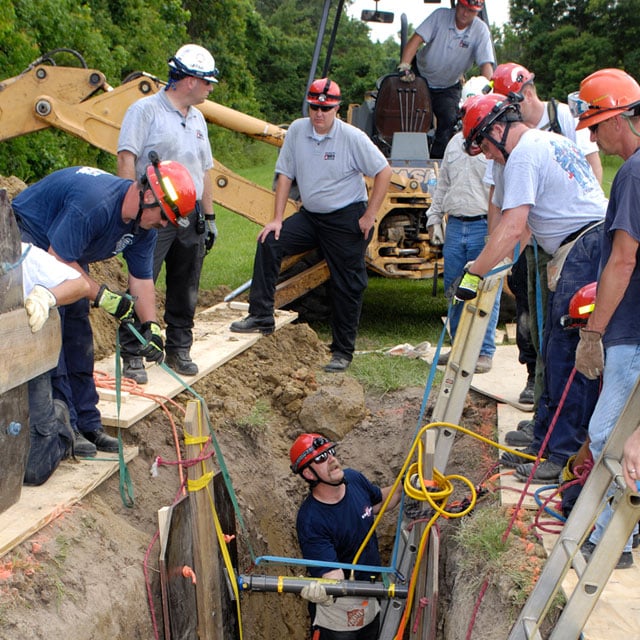 In response to the death of a 23-year-old construction worker in a trenching incident in Anchorage, the Alaska Department of Labor and Workforce Development is highlighting the importance of training workers on safe trench work and excavations.

State regulations require employers to ensure workers are trained to recognize and avoid hazards related to any trench work or excavations in which the depth of the site is at least 4 feet. Employers also must make sure workers adequately enter and exit trenches, in addition to taking proper measures for shoring and sloping protection.

An Anchorage Fire Department search-and-rescue team, police and medics responded to the incident shortly after 1 p.m. on June 16, 2015.

The construction worker had been working on a sewer pipe in a trench that measured roughly 7 feet deep by 15 feet across when it collapsed and buried him. His co-workers tried to extricate him and did get him out of the trench, but his injuries were just too severe. The 23-year-old victim died at the scene.

OSHA has launched an investigation into the workplace accident according to a spokesperson for the Alaska Department of Labor and Workforce Development.

Sources: National Safety Council Newsletter (nsc.org) and Alaska Dispatch News (adn.com).