Fire Department Scholarship Program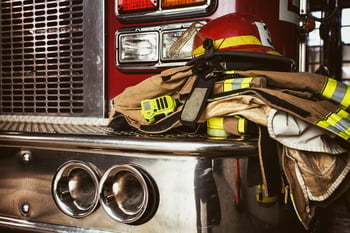 As part of our efforts to support municipal emergency responders, Roco Rescue will be offering quarterly scholarships to our open-enrollment 50-hour Rescue Essentials Courses conducted at the Roco Training Center in Baton Rouge, Louisiana. To be considered, applicants will complete an online form and explain why they are interested in attending a course and how it will benefit them and their department. One student will be selected per quarter.
Urban/Industrial Rescue Essentials™ Course:
This 50-hour course is the starting point for rescuers working on rope and in confined spaces. This hands-on training course is for rescuers who respond to emergencies ranging from the depths of a confined space to the heights of an elevated structure or industrial platform.

Participants will be provided an opportunity to become proficient at utilizing some of the most current equipment in the rescue world while learning and practicing safe, efficient, and proven rescue techniques. These skills will allow them to perform effectively in the rigorous environments faced by urban and industrial rescuers.

Courses will be conducted at the

Roco Training Center

(RTC), participants will practice rescue operations from all six (6) confined space types including rescues from elevated vessels and towers. Simulated rescues from IDLH-type atmospheres that require the use of breathing air (SCBA) will also be included. These realistic scenarios can be used to document annual practice requirements as required by OSHA 1910.146.
Roco Rescue hopes that this free training will help broaden the range of skills in confined space and rope rescue for firefighters and their departments.
Offer valid for USA-based emergency responders only based on space availability. Must be 18 years or older and physically fit to participate in hands-on rescue exercises. Offer is valid for limited time and subject to change without notice.
Additional Resources