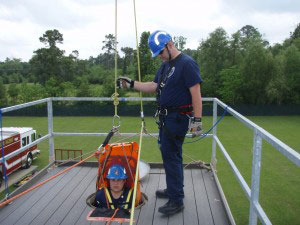 The Orange (Texas) Fire Department recently completed Roco's Fast-Track™ 120 course, which is arguably the ultimate rope rescue training experience.

This 120-hour program works on techniques to produce a "well-rounded" rescuer who is capable of safely and effectively responding to a wide variety of confined space and rope rescue incidents.

Why is this type of training important for fire departments? OFD Deputy Chief, Jerald Ziller explains.

"A highly skilled technical rescue team is a tradition and has been deemed essential for the City of Orange Fire Department. Our technical rescue team is partially funded by local industry which utilizes our team as the primary responders or as a secondary resource. This collaborative effort has been in existence since the early 1990's. The residual effect of this training is a highly effective technical rescue team available to non-industrial situations that occur more frequently. Most of the members of our team were trained by ROCO but we changed to utilize locally available training vendors for the past several years. We realized that changing the basic foundation of our training affected the final performance of our teams training evolutions and possibly actual response capability. We decided to return to ROCO for our basic training utilizing a ROCO instructor at our training facility for private training. We feel the cost of the training as compared to the other vendors we have utilized recently is a greatest overall value. The training was partially funded by a grant from the Texas Forest Service which added to the best overall value."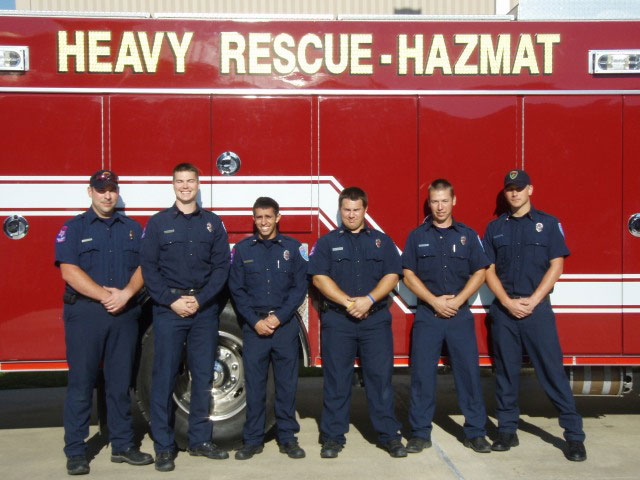 The skills learned in Fast-Track™ 120 are put to work in many situations encountered by fire department personnel. "Technical rescue capability has been utilized by the Orange Fire Department on many occasions both in the industrial setting and during responses to other areas within the city. The most frequent industrial responses are at shipbuilding or ship repair facilities. We have utilized these skills for victims in a building collapse, construction sites, and manholes…

A relatively new service we offer to our industrial partners is confined space rescue stand-by. Our pre-planning skills and industrial environment familiarization have been greatly improved by this service. It gives our team members the opportunity to earn overtime wages with a neutral cost to the city because the industrial partner reimburses the city for the overtime charges," said Deputy Chief Jerald Ziller.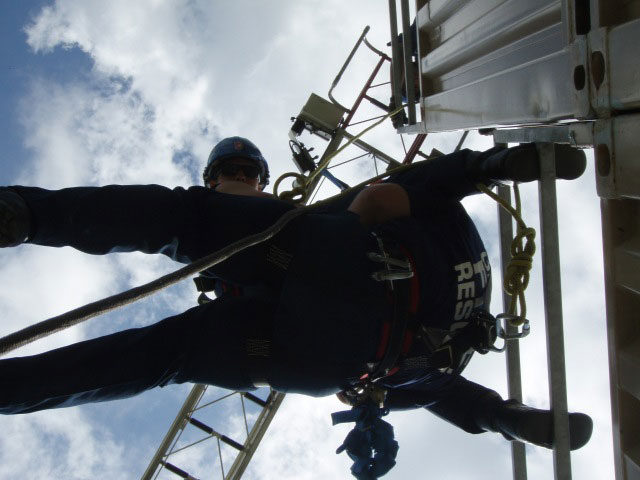 With a large concentration of industrial facilities within its response area, the Orange Fire Department has a unique responsibility to the community as well as the surrounding industries who play such a vital role in the local economy. In delivering the highest level of service, it is important for OFD Firefighters to be trained in both Confined Space and Rope Rescue techniques.

"A well-trained and equipped rescue team is essential to meet the needs of the community as well as local industry. An efficient and effective response only serves to further enhance the trust and confidence of all its citizens," Roco Chief Instructor, Russell Kellar elaborated.

Fast-Track™ 120 is the ultimate rope rescue experience, preparing rescuers for an effective response to a wide variety of incidents. Perfect for municipal fire departments who need a good range of skills in confined space and rope rescue. OFD Fire Chief, David Frenzel, couldn't agree more.