Fast-Track 120 Students Put Skills to Test in Recovery Operation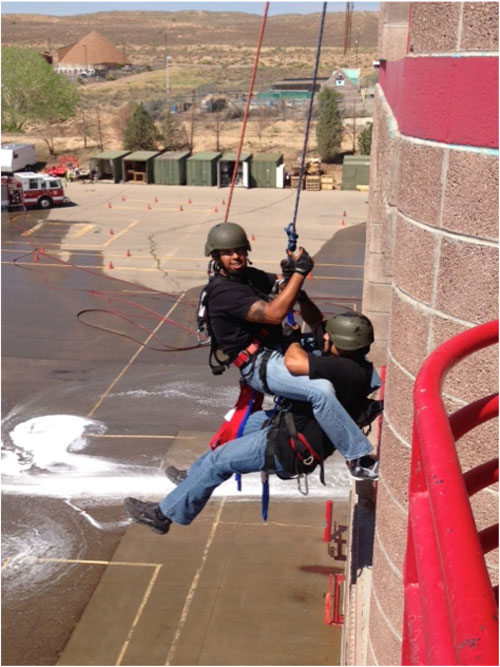 During a recent Roco Fast-Track 120 class in Albuquerque, New Mexico, two of our students got to use the skills they had just learned during a real world event. On Day 6 of the 12-day class, NM State Police Tactical officers Hugo Munoz and Jose Urbano received a call for assistance in the recovery of an individual that had been swept into one of the many arroyos that crisscross the region following a sudden rainstorm.

Here's a photo from the Fast-Track 120 class where Officer Urbano is shown "rescuing" Officer Munoz.

The officers responded and found the local fire and law enforcement personnel on scene in the process of devising a plan to recover the victim who was entrapped under a narrow bridge in approximately 6 feet of water. Officer Urbano and Munoz joined in the planning and recommended using some of the rope techniques that they had just learned in the Fast-Track 120 class.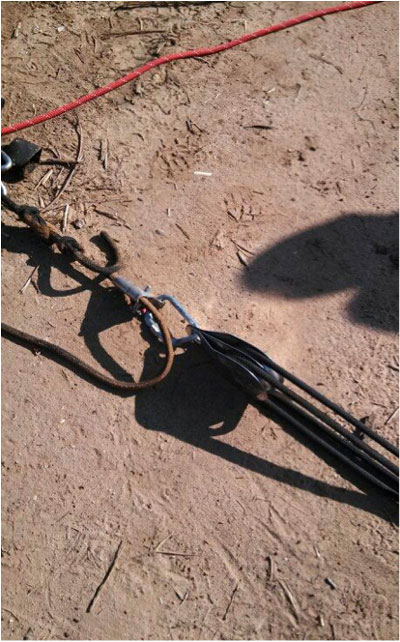 The recovery plan involved the use of a mainline attached to the NM State Police Diver and a 4:1 rigged and ready to be "piggybacked" on the main line in case the diver needed immediate retrieval.
The Diver attached a second line to the recovery bag that was placed around the victim, and the Diver exited the arroyo. Officers Munoz and Urbano attached the 4:1 to the victim's line and removed the individual from the arroyo. All of the systems used were anchored to multiple vehicles that had responded to the scene.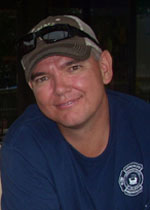 "Obviously, this makes us very proud that our students can take the techniques learned in our classes and put them to immediate use. Unfortunately, this was a recovery operation. However, we hope that everyone involved was just a little bit safer thanks to the training and capabilities of Officers Urbano and Munoz," stated Roco Chief Instructor Tim Robson, who led the 120-hour training class.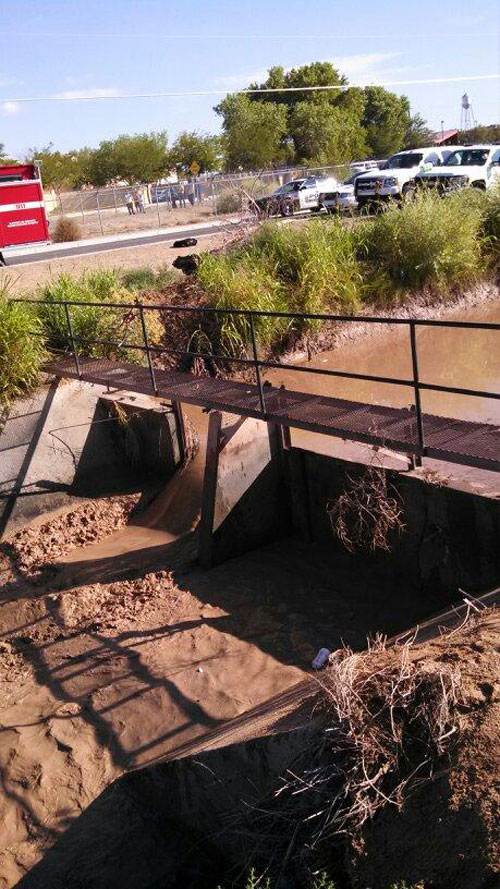 Here's a photo of the scene of the recovery near an arroyo in Albuquerque, New Mexico.
An arroyo is defined as a small, deep gully or channel of an ephemeral stream. Arroyos usually have relatively flat floors and are flanked by steep sides consisting of unconsolidated sediments. They are usually dry except after heavy rainfall. In this area, there are several miles of open-air concrete lined drainage channels that drain an area into the main North Diversion Channel, a tributary of the Rio Grande joining upstream of Albuquerque.
Signs are posted at the constructed arroyos warning to keep out due to danger of flash flooding and other obvious dangers.