ConocoPhillips-Alaska attends FastTrack 120 in Baton Rouge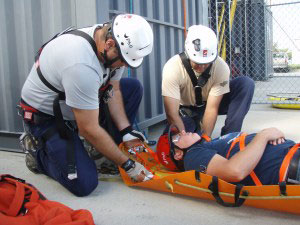 "I have attended other Technical Rescue training programs, and the instruction and training that I have received during this FAST TRACK 120 course has been within the top 3 courses I've attended in my 20 years in the Fire Service." ~ Jason Kuni Diorec, Emergency Response Assistant Chief, ConocoPhillips Alaska, Inc.During a recent FastTrack 120 class in Baton Rouge, we had the opportunity to talk with one of our students who traveled all the way from Alaska.

He told us of his plant's unique needs based on their location and how they require a wide variety of emergency response skills to handle the responses in their remote area. FastTrack 120 is Roco's most intense program and includes 12 days of confined space and high angle rope training. Certification testing based on NFPA is conducted at the end of the program, which includes individual skills testing, scenario-based performance evaluations, and a written exam.



Q: Why is this type of training important to your team?



FastTrack student, Will Rogillio, makes patient access through a horizontal pipe during a confined space exercise using SAR at the Roco Training Center in Baton Rouge.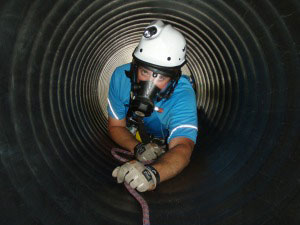 A: We are a unique industrial facility due to our remote location on the Alaska North Slope. We are isolated from any emergency response services for miles, so we supplyour own emergency response services to protect life and property in the Boundaries of ConocoPhillips leased land.

This makes our responses very similar to any other Municipal Fire Department plus the industrial aspect as well, which includes: Hydrocarbon Fires, Structural Fires, Medical Emergencies, Haz Mat, Spill Response, and Technical Rescue.



Q: How or when could these techniques be used at your location?



A: Since our facility operates around the clock, 24 hours a day, 7 days a week, our Technical Rescue team has the potential to be called upon at any time.

Student Joe Roske being lowered into a 24" shaft using rapid deployment techniques to make quick access to the patient in a confined space scenario.



Q: How has your team benefited from this training experience?



A: Our Technical Rescue Team has developed a very strong skills set in training and practice. This has allowed us to gain the confidence of the people we protect.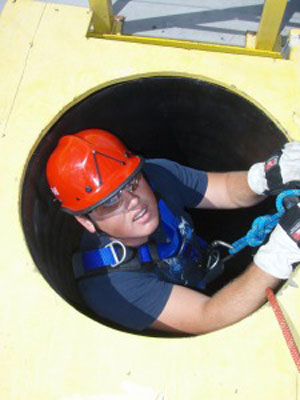 Q: What was your favorite part of the Roco class?



A: My personal favorite was the "hands-on" component. The repetitive skills stations followed by scenario-based practicals allowed me to acquire the skills that I would not have been able to comprehend just from a lecture and book information.



Q: How did you like training at the Roco Training Center (RTC)?



Using a SKED stretcher, Mark Snellgrove and Mike Vaccaro package their patient (Joe Roske) and prepare him for a raise and then a "pick and pivot" exercise over a low point edge.

A: The facility was impressive. It is designed to exceed any skill level of student with the right instructors.



Q: Why did you choose Roco Training?



A: My company, ConocoPhillips, has been trained by Roco for years. Roco has the techniques and skills that best meet our needs.

Special thanks to Jason Kuni Diorec for providing this information – and to Roco Instructors Russell Kellar (Chief Instructor) from Austin, Texas; Bob Kauer from New York; and Neal Thurman from Baton Rouge. We appreciate you guys!