CSR2 Pulley System
By Josh Hill, Technical Equipment Manager for Roco Rescue
The CSR2 pulley system by CMC has been redesigned and includes many improvements. Its performance is quite impressive. The pulleys are milled from a solid block of aircraft-grade aluminum, which provides a lighter yet stronger piece of hardware. Couple this with anodized sheaves and sealed bearings and you have a highly efficient system at your disposal.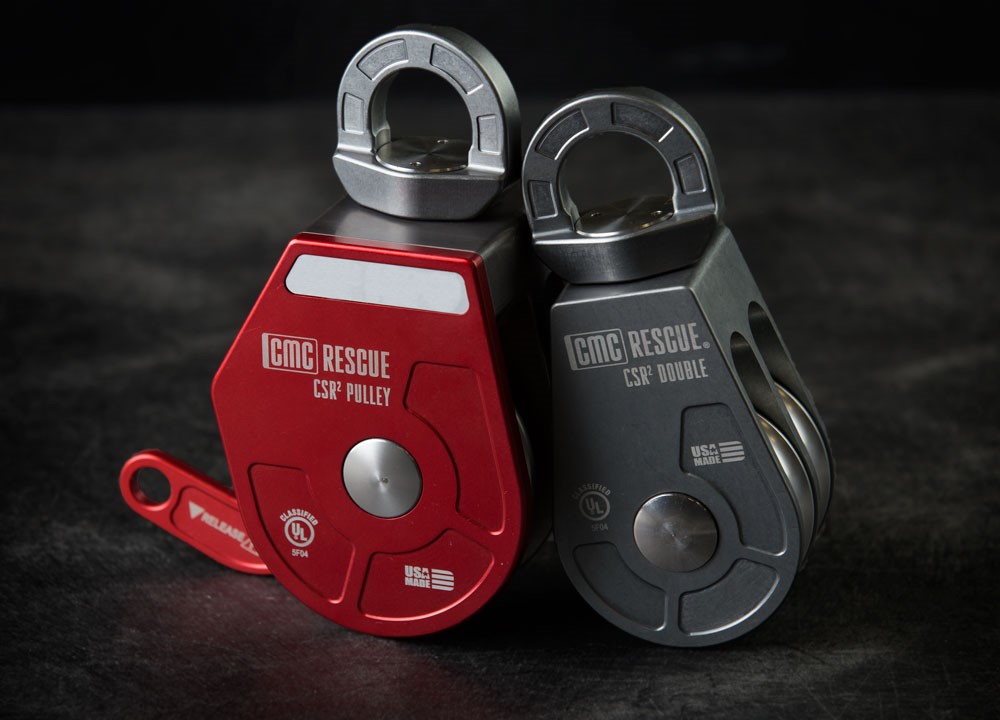 The patented locking system is the most impressive feature of the pulley system. The locking mechanism eliminates the use of a toothed cam or prusiks for capture and can easily be released under load with positive control for maximum safety.
The pulleys also incorporate a thrust-bearing swivel, which reduces torque by aligning the pulleys with the load as well as eliminating twisting in the system for maximum efficiency.
Although the side plates are fixed, which requires rope to be threaded through the pulleys, the addition of the side becket allows for easy change out of rescue rope even with sewn terminations.
The CSR2 pulley system is a great addition to any rescue cache' especially when utilized as a pre-built block and tackle system. The efficiency of the system with ½" (12.5mm) rescue rope is well worth mentioning. The locking system is amazingly easy to operate and makes the transition from hauling to lowering under load seamless.