Team Benefits from Rescue Challenge!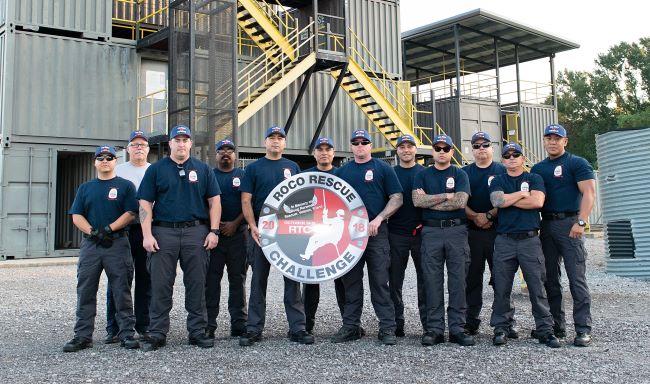 We recently received a great letter (below) from the Valero Rescue Team who participated in Roco Rescue Challenge 2018. The team is from Wilmington, CA, and is pictured here.
Thank you for having us at Rescue Challenge 2018. We had an amazing experience, as usual, and were exposed to a number of challenging scenarios. We were presented with many learning opportunities over the two days. Those learning opportunities never seem to end and are what makes attending Rescue Challenge so beneficial.
We get comfortable training at our facility over and over again, and your scenarios significantly put us outside of our comfort zone. I love it; and I speak for most of my team when I say they love it as well.
Every time we finish training or Challenge with the Roco guys, we take away stuff that makes us better rescuers...and that's all I've ever wanted to do since getting into the program four years ago.
Of course, my team and I were disappointed in our performance on the SAR on-air scenario. We are better than that, and we look forward to proving ourselves next year!
Our rescue team appreciates all of the hard work provided by you (Dennis), the staff and your families. Thank you for the experience and the opportunity to participate, compete, struggle, and learn.
Thank you,
Valero D-Shift Rescue Team