Back In Beaumont for Industrial Rescue I/II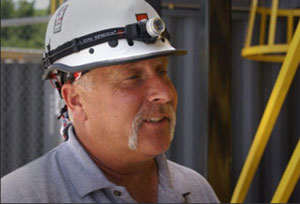 Here's an "ON THE ROAD" segment by Roco Chief Instructor and Director of Training, Dennis O'Connell.

I just got back from Beaumont, Texas, where I taught our new 50-hour Industrial Rescue I/II. In this class, we focus on preparing responders for the unique challenges of industrial rescue – whether you're a member of an industrial team or a municipal firefighter who may respond to plants or manufacturing facilities.

And if you've taken ROCO classes in the past couple of years, you know we're constantly updating our techniques and equipment as we try to find safer and more efficient ways to do rescue.

It's been a number of years since ROCO has conducted training in Beaumont and it was good to be back. The BEST Complex offers excellent facilities for industrial and municipal emergency response training – both in firefighting and rescue. The multiple confined space props and 6-story training tower make it an ideal place to conduct high angle and confined space rescue classes. These training props give students realistic anchoring and industrial confined space rescue situations that enhance the techniques taught during the class.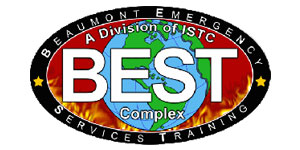 Roco's Industrial Rescue I/II class provides rescue skills and techniques to handle the vast majority of rescues a team would face in a plant or refinery. The class covers both inert rescue procedures as well as on-air IDLH entry rescue. The first three days are dedicated to skills and techniques while the last two include a variety of scenario-based exercises using the skills learned. One of the nice things about the Beaumont facility is the ability to practice rescues from all six types of confined spaces as referenced in OSHA 1910.146 as well as practicing rescue from height which is often overlooked during confined space training.

This particular class consisted of a mix of firefighters and industrial plant and refinery workers – some brand new to the rescue world and others with a lot of experience. Some of the more experienced rescuers took the class as a "back to basics" review and to meet their annual "confined space types practice" for the year. However, even the experienced rescuers in the class found a few new ways to use the equipment and get the job done.

Most of the students were from the local Beaumont-Port Arthur area, but we did have students from other parts of Texas and some as far away as Alaska. I think the Alaskans were ready to head back to the "minus 30 degree" weather north of the Arctic Circle after experiencing a week of temperatures hovering around 100 degrees!