Another Preventable Confined Space Fatality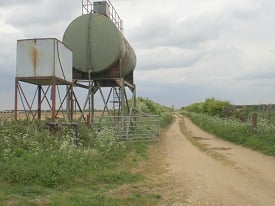 Comments by Dennis O'Connell, Roco Director of Training & Chief Instructor
The following "OSHA Fatal Facts" is another example of simple safety procedures not being followed or having no procedures in place.
Whether you're in the refinery, chemical plant, agriculture, shipyards, construction or municipal fields, all of us have an obligation to protect ourselves, our employees and those we work with.
In this case, a fairly harmless looking tank and product resulted in another confined space fatality. As I've said many times before, using proper air monitoring techniques is probably the one thing you can enforce that would have the greatest impact on reducing fatalities. This tragic story is another example.

It's also important to note that while there are different standards for different industry segments, they all attempt to lead us down the same path in using appropriate safety precautions – particularly, in this case, when entering confined spaces. We must remember that these specific standards have all grown from the General Duty Clause, as cited in this article. Basic and to-the-point, the General Duty Clause provides protection from hazards not covered in the more industry specific standards.



I know most of us are used to dealing with more spectacular-looking confined spaces with much more hazardous products; however, this one was just as deadly. It drives home the point…
a confined space is a confined space, no matter how benign it may appear, regardless of whether it's located at the workplace or the homestead.
If it meets the definition of a confined space, it should be treated as a potential "permit-required confined space" until it is proven that there are no hazards present, or the hazards have been properly addressed.

(Click here to OSHA Fatal Facts)